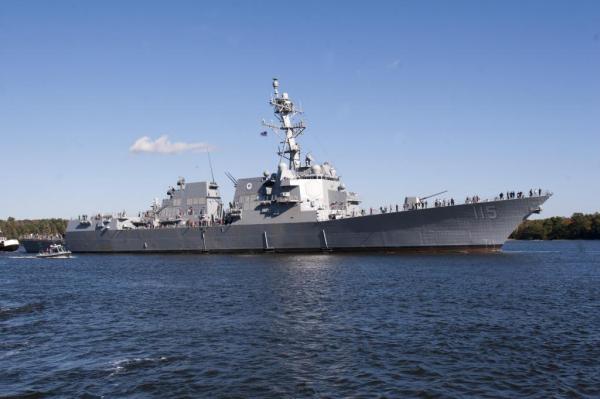 BATH, Maine, Oct. 21 (UPI) — The future USS Rafael Peralta (DDG 115) has successfully completed alpha trials, the sea service announced Wednesday.
The trials were successfully completed earlier this week, after the ship spent two days underway off of Maine's coast.
They were conducted by the shipbuilder, General Dynamic subsidiary Bath Iron Works, Naval Sea Systems Command said in a statement.
Alpha trials are the first set of builder's trials and are the first of three underway periods the ship will conduct to test and demonstrate its systems.
The trials include testing communication, damage control, navigation and propulsion.
Rafael Peralta is the first Arleigh Burke-class destroyer built since the program was restarted in 2010 that Bath Iron Works has taken to sea.
It is the 65th ship of its class.
Bath Iron Works is currently in production on future destroyers Thomas Hudner, Daniel Inouye and Carl M. Levin, and is under contract for three more ships.