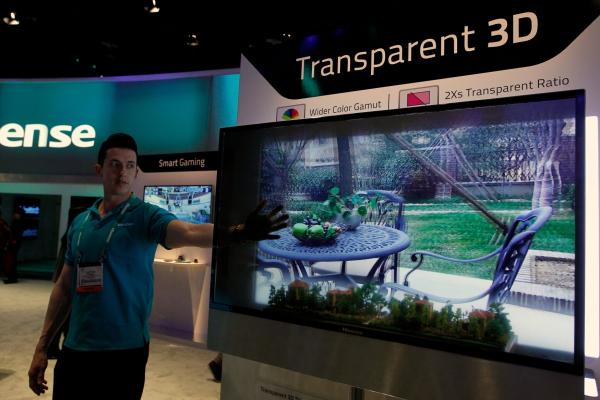 Aug. 24 (UPI) — University of Surrey researchers have developed the Media Device Orchestration, an innovative home audio concept using all available devices in the living room.
Researchers at the University of Surrey in collaboration with the universities of Salford and Southhampton and BBC Research & Development created the Media Device Orchestration, or MDO.
The MDO allows users to have an immersive audio experience by using all available devices found in a typical living room, such as a laptop computer, smartphone or wireless mini-speaker.
The new technology works by isolating different items within audio content and connecting them to separate speakers in the room.
Currently, people are able to create a 3D listening experience using spatial audio technology, but it requires a complex set up with several speakers located around the room. This type of set up is difficult for an average person to do in their own home and is often limited to movie theaters and theme park rides.
"Most consumer audio transmitted into our homes is in the form of two-channel stereo which uses basic principles that have been around for over 130 years," Philip Jackson, senior lecturer in Machine Audition at the University of Surrey, said in a press release.
"To date, sophisticated multi-channel audio techniques have not helped to improve the listening experience for the general public. Our aim is to take spatial audio out of the lab and into people's homes, and give users the impression of being at the heart of the action while in their living room."
Advanced home video technology such as 3D TV and the growth of virtual reality for video games has created a need for audio technology to catch up to match the visual experience.
"New spatial audio methods have often required consumers to buy and install specific systems," Jon Francombe, research fellow in spatial audio in the University of Surrey's Institute of Sound Recording, said.
"We're trying to make immersive listening experiences available to anyone by intelligently re-purposing content for whatever devices they already have available. The feedback we've had on our demonstrations to date has been great: MDO produces a listening experience that's different to normal surround sound but can be equally, if not even more, immersive."
The research was presented this week at the Audio Mostly Conference.