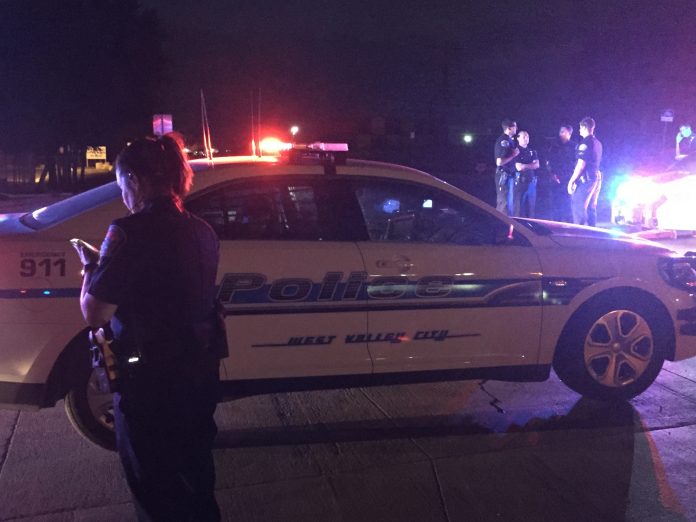 WEST VALLEY CITY, Utah, Aug. 6, 2017 (Gephardt Daily) — A traffic accident led to a police pursuit from Taylorsville through West Valley City and into Salt Lake City on Sunday night before three fleeing juveniles were taken into custody.
West Valley City Police Lt. Amy Maurer said officers were dispatched to a traffic accident near 4700 South and 3600 West. When officers arrived, witnesses told them another vehicle may have been involved, and they pointed out a white truck.
When the police attempted to make a traffic stop on the truck, the truck took off, heading north through West Valley and Salt Lake cities, Maurer said.
By the time the truck reached 500 South and Gladiola Street in Salt Lake, it was riding on its rims and throwing sparks. Police successfully performed a PIT maneuver, bringing the chase to an end without injuries or property damage.
Maurer said the truck's occupants, three juveniles, were taken into custody without further incident. She said at least one of the juveniles was listed as a runaway.
According to Maurer, there were minor injuries in the initial accident, and Unified Police Department is handling that incident. The juveniles who are now in custody will be facing numerous charges, including fleeing, failure to obey commands of police officers, and being a runaway. Maurer said more charges may be added, depending on what happened in the accident.
Gephardt Daily will update this story as more information becomes available.
Taylorsville to Salt Lake City pursuit