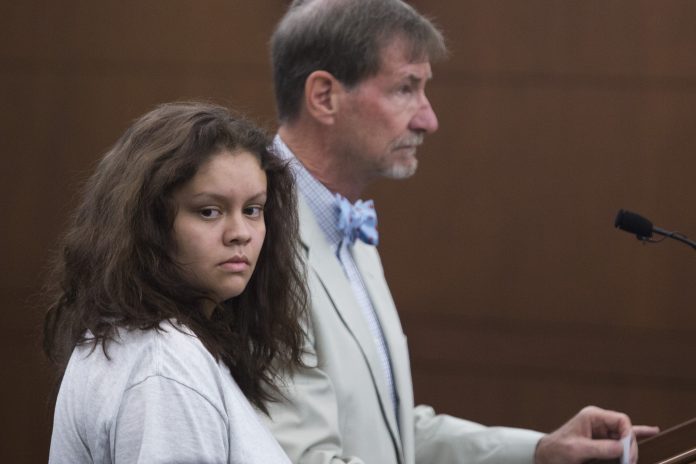 OGDEN, Utah, Aug. 2, 2017 (Gephardt Daily) — A 17-year-old Davis County girl charged in adult court with the first-degree felony murders of two people has accepted a plea deal that will allow her to plead to two counts of attempted murder, and to split her sentences between a juvenile facility and adult prison.
Marilee Patricia Gardner is currently charged in Ogden's 2nd District Court with two counts of first-degree felony murder and third-degree felony counts of failure to stop at the command of police and leaving the scene of a fatal accident. Gardner is charged as an adult.
Under the plea agreement, Gardner will plead guilty to attempted murder in juvenile court, then will plead guilty to attempted murder in adult court. If a judge approves the deal, Gardner will remain in a juvenile facility until age 21, then will face three years to life in the Utah State Prison.
Gardner will return to court on Oct. 4 to plead guilty to the revised charges, according to her attorney.
Gardner is accused of killing 20-year-old Maddison Haan and 19-year-old Tyler Christianson on June 30, 2016, in Roy when — driving at an estimated 100 miles per hour — she struck the vehicle Haan was driving, forcing it into a power pole.
Haan died at the scene. Christianson, Haan's passenger, died later at the hospital.
According to court documents, Gardner admitted at the scene that she hit the car on purpose. She had stolen her parents' SUV earlier in Layton, and had been pursued by police before the fatal crash, documents state. Gardner also told officers at the scene that her original intent for that night had been to meet a friend so they could both commit suicide.