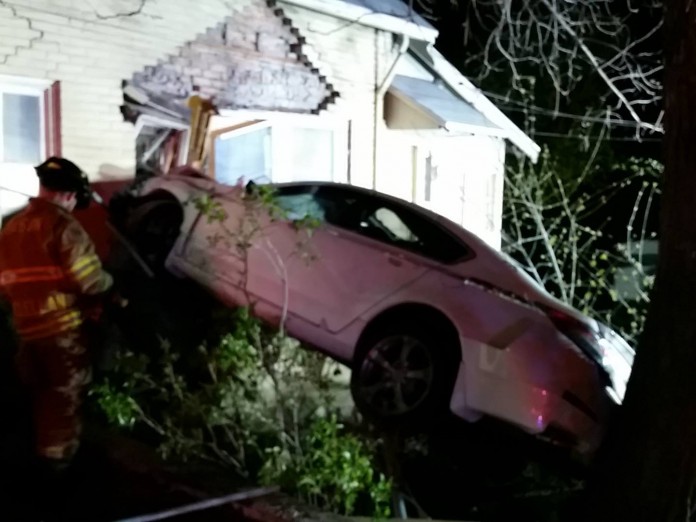 PAYSON, Utah, April 17, 2017 (Gephardt Daily) — A 19-year-old man was taken into custody Sunday morning after police say he drove his parents' car into the side of a Payson home, then fled the scene.
Tryston R. Erickson was taken into custody about an hour later, when he was located in nearby Elkridge township.
According to information on the Payson Fire Rescue Facebook page, the residence hit is at 100 North and 100 West on State Road 198, and sits just after a turn in the road that the driver may have failed to negotiate.
The car crashed through a wall and broke a window.
The Facebook post said car "occupants ran from the scene." A witness reported the accident at about 12:15 a.m. Sunday.
Erickson was booked on charges of driving under the influence, leaving the scene of an accident, driving on a suspended licence and receiving or transporting a stolen vehicle. The car was taken from his parents' home, in Salem.