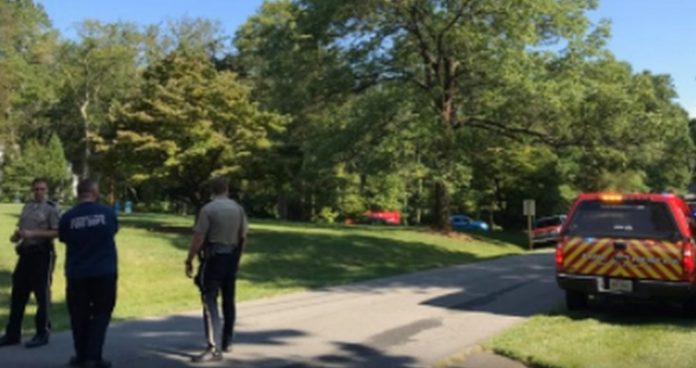 CHARLOTTESVILLE, Va., Aug. 12, 2017 (Gephardt Daily) — Officials reported Saturday night that two Virginia State Police troopers died in a helicopter crash while they were helping law enforcement officers monitor the white nationalist rally in Charlottesville.
WTVR in Richmond, Va., said the helicopter crashed in Albemarle County near Charlottesville. According to WTVR, Virginia State Police Public Relations Coordinator Susan Rowland said the helicopter crashed into a wooded area just before 5 p.m.
The crash occurred about two hours after a car plowed into a crowd of protesters at the rally, killing one person and injuring about 19 others.
The two troopers — the copter's only occupants — were identified as Lt. H. Jay Cullen, 48, the pilot, and Trooper-Pilot Berke M.M. Bates. They both died at the scene.
No one on the ground was injured, and although the crash is still under investigation, officials were saying Saturday night that there is no suspicion of foul play.