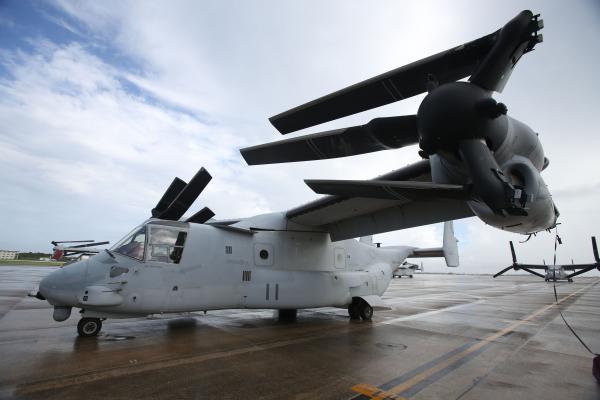 Aug. 5 (UPI) — Three U.S. Marine Corps crew members are missing after an aircraft was involved in a "mishap" off the coast of Australia.
The U.S. Marine Corps said 23 of the 26 crew members had been rescuedafter the aircraft entered the water off the coast of Shoalwater Bay during a training exercise with the Australian military at 4 p.m. local time on Saturday.
"The aircraft involved in the mishap had launched from the USS Bonhomme Richard (LHD 6) and was conducting regularly scheduled operations when the aircraft entered the water," the Marine Corps said.
Small boats and aircraft are searching the area for the three remaining crew members.
Australia's Minister of Defense Marise Payne said no Australian Defense Force personnel were onboard the aircraft at the time.
"I have briefed Prime Minister Turnbull and spoken with Secretary Mattis this evening to offer Australia's support in anyway that can be of assistance," she said. "Our thoughts are with the crew and families affected."
The U.S. Marine Corps said the circumstances surrounding the mishap are currently under investigation.