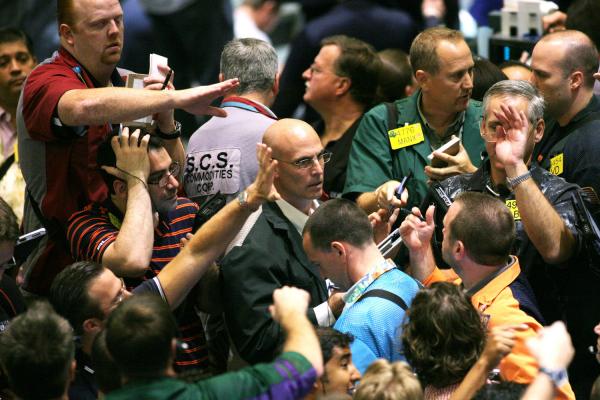 June 26 (UPI) — Crude oil prices showed signs of recovery in early Monday trading after an international banker said there were clear signs of global economic growth.
"The facts paint a brighter picture," the Bank for International Settlements said in a weekend statement. "There are clear signs that growth has gathered momentum."
The BIS is an umbrella organization for central banks. Speaking at an event Monday in Austria, U.S. Central Bank Gov. Jerome Powell said there is "little doubt" the financial system in the United States, the world's largest economy, is stronger now than it was during the last major recession a decade ago.
Economic momentum could spur demand, which has emerged as a lead indicator for oil prices, with U.S. figures on gasoline inventory levels offering a clue on consumer sentiment. After mid-June reports showed U.S. crude oil inventories and gasoline levels increasing, federal data from last week showed an unexpected drop in gasoline stocks, just as crude oil prices charted new lows for the year.
Data last week from oilfield services company Baker Hughes suggested U.S. drillers were still engaged despite lower prices, adding to some supply-side concerns. Crude oil prices gained ground nevertheless, with Brent crude oil gaining 0.42 percent from Friday's close to $45.73 per barrel. West Texas Intermediate, the U.S. benchmark for the price of oil, was up 0.49 percent to $43.22 per barrel about 15 minutes before the start of U.S. trading.
A report emailed Monday from RBC Capital Markets warned the momentum for oil prices, however, was moving away from market fundamentals.
"We have entered a period in which oil prices can dislocate from oil market fundamentals for longer periods of time than historically has been the case," the report read. "Current market sentiment is extremely binary and the herd mentality is wicked strong."
Markets have moved in the past on industry sources suggesting movement in either direction for either supply or demand. In mid-June, sources close to OPEC said the organization was considering deeper production cuts to ease the supply overhang.
The Organization of Petroleum Exporting Countries is managed the supply-side strains with production cuts.