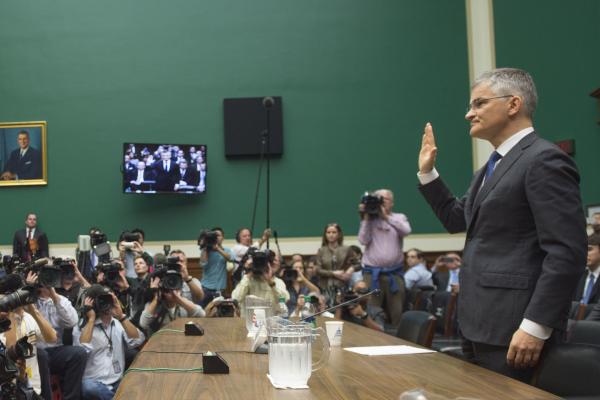 WASHINGTON, Oct. 25 (UPI) — A federal judge on Tuesday approved a pricey settlement between German automaker Volkswagen AG and U.S. regulators and customers for the emissions scandal that rocked the company last year.
District Court Judge Charles Breyer said the deal, in which VW will pay nearly $15 billion, "is fair, adequate, and reasonable and is in the best interest of Class Members."
The $14.7 billion settlement was introduced this summer and Breyer said last week that he was leaning toward approving it.
About $10 billion is earmarked for buying back or repairing the affected vehicles — almost a half-million 2-liter diesel engine cars sold between 2009 and 2015.
The vehicles were equipped with a "defeat device" that allowed them to cheat U.S. emissions tests in the shop, and then operate at an illegal level when on the road. Bypassing the emissions laws boosted the cars' performance and improved fuel economy.
Volkswagen's settlement will also pay owners who bought affected vehicles before September 2015 with payments between $5,100 and $10,000, depending on the car's age.
Tuesday's ratification followed a hearing last week in which several dissatisfied owners lobbied for higher penalties.
"Americans are tired of these corporations being lied to by them to us," owner Betty Carroll said at the hearing in San Francisco. "I feel that it's time for these corporations to pay up."
All told, VW has earmarked nearly $20 billion stemming from the scandal.