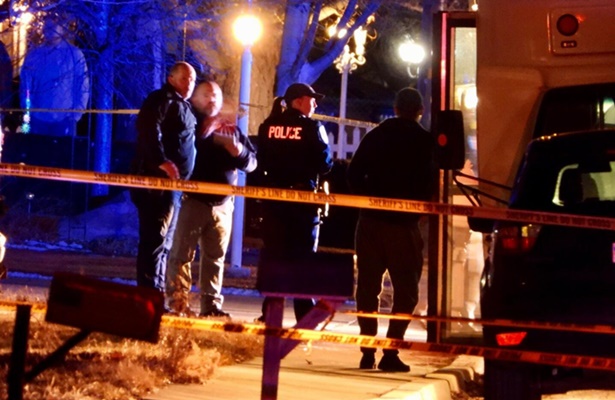 For an updated story, click here.
GRANTSVILLE, Utah, Jan. 17, 2020 (Gephardt Daily) — Four people have been found dead inside a Grantsville home Friday night, and one other person is injured.
Cpl. Rhonda Fields, with the Grantsville Police Department, said officers were dispatched to a residence on a report of a suspected homicide.
Officers cleared the residence and found four people dead of gunshot wounds and a fifth person who had been shot and was transported to a hospital.
No information was available on the wounded person's condition.
Fields said no names are being released, while officials focus on notifying family members.
"We don't want the family members to learn about it through the media," she said, "and it takes time to notify people when there are this many deaths."
The ages and genders of the victims are not being made public at this time.
Police have a person in custody, Fields said, and there is no threat to the public.
The incident occurred at about 7 p.m. with a "lone shooter," who Fields said she believes is male.
Very little information is being released while the investigation is ongoing.
The Tooele Sheriff's Office and Utah Highway Patrol responded to the scene in addition to Grantsville Police Department.
Late Friday night, Utah Gov. Gary Herbert tweeted:
"Our hearts are broken by the horrible news coming out Grantsville tonight. We mourn over the loss of innocent lives.
·
"Our Department of Public Safety and State Crime Lab are assisting local law enforcement with the investigation. Additional information will be released by local authorities as it becomes available.
"Parents and grandparents, secure your firearms! Everyone, hug your loved ones tight. And remember love, not hate, will heal broken individuals and families."
Gephardt Daily will provide more information as it becomes available.