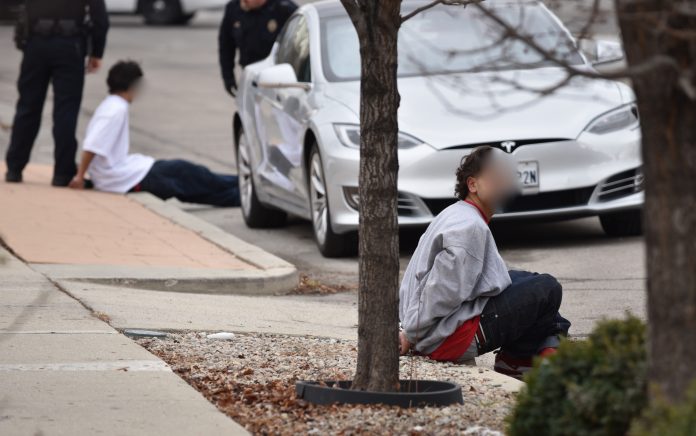 SOUTH SALT LAKE, Utah, Dec. 30, 2017 (Gephardt Daily) — Dozens of officers responded to the scene of a shooting Saturday afternoon near a 7-Eleven in South Salt Lake.
According to Sgt. Gary Keller, South Salt Lake Police Department, one person was hit by gunfire and was transported to a local hospital with injuries that were not believed to be life-threatening.
That person may have been an innocent bystander at the 7-Eleven, near 2700 South and State Street, Keller said.
A containment area was established, and police dogs were brought in to search for suspects.
Two male suspects, ages 16 and 17 have been taken into custody, and more are being sought.
Police confirmed to Gephardt Daily that a weapon was also recovered.
Details are still emerging, Keller told Gephardt Daily, but early indications suggested the shots were fired as part of an altercation between people traveling in two vehicles. He later revised that statement saying it appeared the gunshots were fired between people who fled in a single car and those standing near the street corner.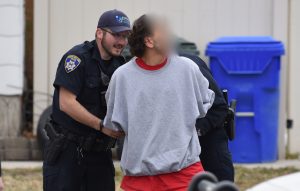 Gephardt Daily will have more information on this developing story as it becomes available.