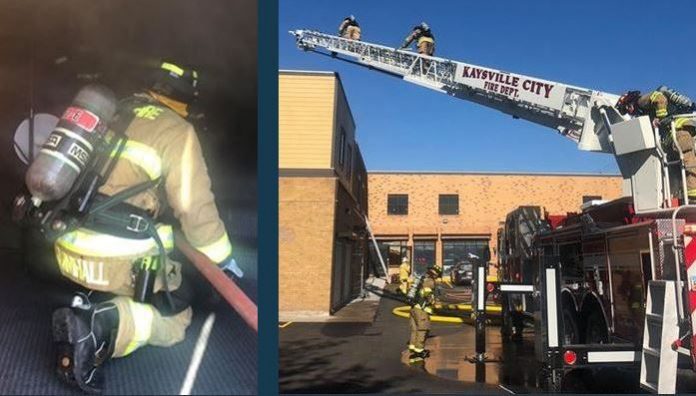 BOUNTIFUL, Utah, May 11, 2019 (Gephardt Daily) — Crews from four firefighting agencies responded to a commercial fire Saturday morning in Bountiful.
Damages are estimated to be at least $850,000, a statement from the South Davis Metro Fire Department says.
Crews were summoned at 8:15 a.m. to the scene, at 265 S. Main St.
"The fire was contained to one business in the complex," the SDMF statement says.
"We would like to thank Kaysville Fire Department, Farmington Fire and Salt Lake City Fire for their assistance.
"This was a 2-alarm fire. Our investigators are on scene working to determine the cause of the fire. Estimated dollar loss is $850,000 and that number will increase."
The roadways near 300 South and Main Street were closed, but have since reopened, the statement says. No injuries were reported as a result of the fire.