DRAPER, Utah, Aug. 17, 2017 (Gephardt Daily) — The Department of Defense and the Utah National Guard have formally announced that Staff Sgt. Aaron Rhett Butler was the soldier killed Wednesday in Afghanistan.
Butler's father, a resident of Monticello, confirmed earlier today that it was Aaron, his 27-year-old son, who was killed in the explosion of a booby trap in eastern Afghanistan. Eleven other Utah National Guard members were injured in the explosion, which happened as they were clearing a building. Eight of the injured are from Utah.
Butler — a member of Bravo Company, 1st Battalion, 19th Special Forces Group (Airborne) — was the 19th Special Forces soldier killed in Afghanistan, according to a news release issued Thursday evening by the Utah National Guard:
Staff Sgt. Aaron Butler, from Monticello and most recently a resident of Cedar Hills, has been a member of the Utah Guard since 2008 and deployed to Afghanistan in April 2017.
"Ultimately what we do is very dangerous business," said Maj. Gen. Jeff Burton, the adjutant general. "Our hearts are broken when we lose one of our own. We know these people personally, they are our friends, we respect them and it's very painful."
Members of 1-19th SF (A), who are currently deployed to Afghanistan in support of Operation Resolute Support, were on mission in partnership with Afghan Forces aimed at further reducing Islamic State of Iraq and Syrian-Khorasan presence in Afghanistan.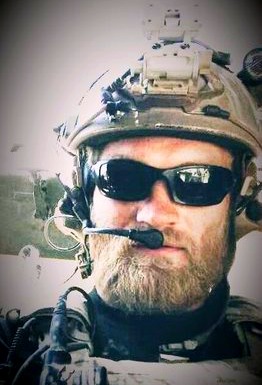 On Wednesday, August 16, Staff Sgt. Butler was killed and eleven others were injured during a building-clearing mission in Eastern Afghanistan. Initial reports indicate that the building was wired with explosives, and the Soldiers were struck upon entry.
Tragedies like this serves as a harsh reminder of what is asked of our military, and the threat is very real. Let no one forget the service and sacrifice of those brave men and women on watch for our nation's defense. Please keep all of our patriots in your thoughts and prayers.
The Utah National Guard also released biographical information, noting Butler's position as the seventh of eight siblings, his wrestling at Monticello High School, his mission to Ghana for The Church of Jesus Christ of Latter-day Saints, his extensive military training and his April 1 assignment to serve in Afghanistan.
Butler's survivors include both parents, all his siblings, and his fiancee.
The full biography follows:
On the evening of August 16, 2017, Staff Sergeant Aaron Rhett Butler, 27, passed away in Eastern, Afghanistan as a result of injuries sustained from the explosion of an improvised explosive device while conducting combat operations.
Staff Sgt. Butler was a Special Forces Engineer Noncommissioned Officer (NCO) with B Company, 1st Battalion, 19th Special Forces Group (Airborne) at Camp Williams, Utah.
Staff Sgt. Butler was a dedicated, ambitious NCO who set goals and achieved them.
Staff Sgt. Butler was born August 24, 1989, in Monticello, Utah. He was the seventh of eight children. Staff Sgt. Butler graduated in 2008 from Monticello High School in Monticello, Utah. He was a dedicated and relentless wrestler on the high school wrestling team. 
Staff Sgt. Butler served a mission for The Church of Jesus Christ of Latter-day Saints in the country of Ghana from 2009-2011.
He enlisted in the U.S. Army in April 2008. He completed Basic Training and Advanced Individual Training (AIT) as a Combat Engineer at Fort Leonard Wood in Missouri. After graduating from AIT, he was assigned to Company C, 1457th Engineer Battalion in Blanding,Utah. In June 2015, he transferred to 1st Battalion, 19th Special Forces Group (Airborne) Operations Detachment in Lehi, Utah. In June 2016, He transferred to Company B, 1st Battalion, 19th Special Forces Group (Airborne) at Camp Williams, Utah, as a Special Forces Engineer Sergeant. On 1 April 2017, Staff Sgt. Butler mobilized in support of Operation Freedom's Sentinel; his only deployment.
His military education includes the Combat Engineer Course, Basic Airborne Course, Special Forces Qualification Course, Special Forces Engineer Sergeant Qualification Course (Distinguished Honor Graduate), Basic Special Operations Language Training (French), Advanced Leader Course, and Military Free-Fall Parachutist Course. His awards and decorations include the Bronze Star (Awarded 16 Aug 17), Purple Heart (Awarded 16 Aug. 17), ARCOM, National Defense Service Medal, Non Commissioned Officer Professional Development Ribbon, Army Reserve Component Overseas Training Ribbon, Special Forces Tab, Military Free-Fall Parachutist Badge, and Parachutist Badge.
Staff Sgt. Butler is survived by his father, Randy K. Butler; his mother, Laura A. Butler, of Monticello, Utah; seven siblings, and his fiance Alex Seagroves.