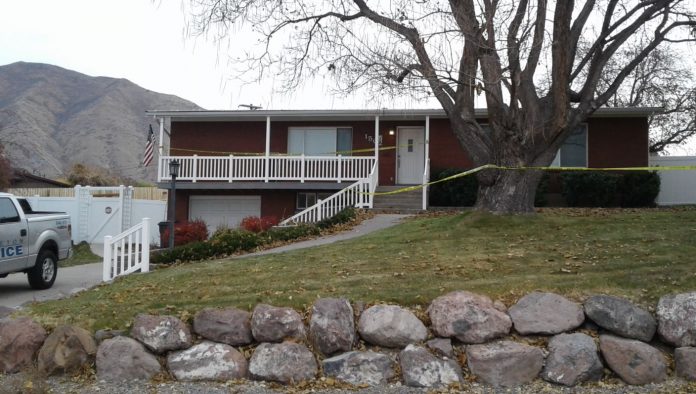 MAPLETON, Utah, Nov. 14, 2017 (Gephardt Daily) — Mapleton Police officials have released the initial findings of their investigation into the suspected murder-suicide last week that claimed a family of four and their dog.
"It is believed that Timothy Griffith shot his wife Jessica, his step daughter Samantha, and his son Alexandre, before taking his own life," says a news release signed by Chief John Jackson, MPD.
"Timothy used two different types of firearms that were both recovered at the scene. It appears Timothy used one firearm to murder the family and a different one to commit suicide. Investigators have found that Timothy purchased the two firearms locally this past September."
Timothy Griffith was 45. Wife Jessica Griffith was 42, and her daughter, Samantha Badel, was 16. The Griffiths' son, Alexandre, was 5. Their bodies were found Nov. 10 after reports that family members had not been seen for a number of days.
The family had moved from a French-speaking area of Switzerland to Mapleton in July when Timothy ​Griffith took a job in the area, reportedly at Nestles/Stouffer's.
"Investigators are continuing to follow up on electronic evidence collected at the scene that will hopefully shed some light on the family dynamic," the Mapleton Police statement says. "That process will take a substantial amount of time."
The news release says investigators came to their conclusions "after examining the crime scene, which included positions of the deceased, location of firearms, signs of movement through the home, and evidence left at the scene, as well as examination of the decedents through the autopsy process."
A final report is pending, the statement said.
"We would like to offer our condolences to friends and family of the Griffiths that are located both in and out of the United States. Please understand that this investigation will be ongoing for months as we work through background and wait for official medical examiner results."