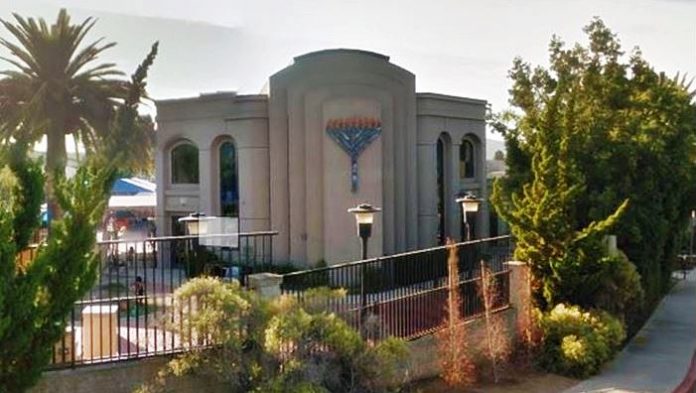 POWAY, Calif., April 27, 2019 (Gephardt Daily) — The San Diego Sheriff's Office has confirmed a suspect is in custody after a fatal shooting at a synagogue in Poway, Calif.
A 19-year-old white male suspect was taken into custody near the scene, Sheriff Bill Gore confirmed in a news conference.
An AR-type assault weapon believed used in the attack was found in the San Diego man's possession, Gore said. Poway is about 30 miles north of the city of San Diego.
Gore said an older woman died from wounds incurred during the shooting. Injured but stabled are two men and a juvenile female, he said.
According to witnesses, one of those injured was the Chabad at Poway congregation's rabbi, struck in the hand.
Officials responded to the scene just before 11:30 a.m. (10:30 a.m. Mountain Time) on Saturday, the final day of Passover.
Gore said the suspect l posted a manifesto-type statement on social media prior to the shootings.
Officials also said the suspect called law enforcement after leaving the scene, directing officers where to find him.
Poway Mayor Steve Vaus said the shooting will be prosecuted as a hate crime.
"Hate has no place in ANY community… least of all Poway," Vaus tweeted.
"We will put our arms around each other and walk through this tragedy as the family we have always been and always will be."