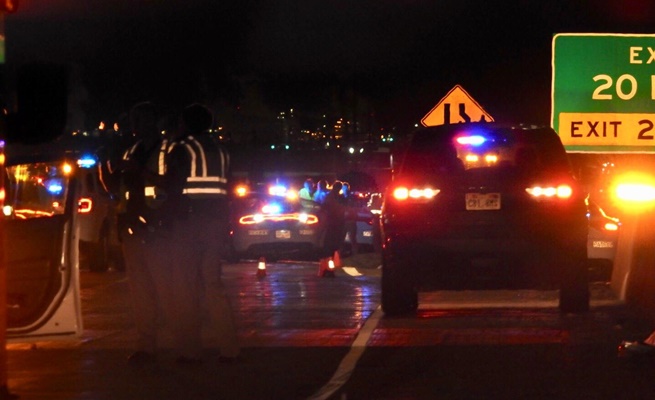 SALT LAKE CITY, Utah, April 13, 2019 (Gephardt Daily) — An argument between a driver and her male passenger had a tragic outcome just before midnight Friday.
A white minivan was heading north on Interstate 215 West, and had reached the overpass at the State Route 201 interchange, Trooper John Dormer, Utah Highway Patrol, said.
The van's only occupants, an adult man and woman, apparently were having a heated argument as the vehicle sped along the freeway. Officials haven't said what the argument was about or what the final exchange of words may have been, but it came to a dreadful end.
"The male passenger jumped out," Dormer said. "He had fatal injuries from the impact on the road. He landed on the freeway."
Dormer said the driver is cooperating, and no one else was injured. Officials were still investigating the incident in the early hours of Saturday morning.
The name of the deceased has not been released, but Dormer said he was from Salt Lake City.
Freeway traffic was impeded as troopers and emergency crews responded to the scene, but the road was not completely shut down.