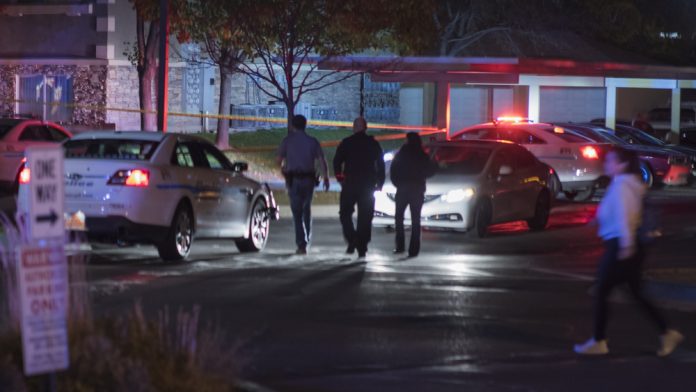 WEST VALLEY CITY, Utah, Nov. 8, 2017 (Gephardt Daily) — West Valley City Police officials have released more information in an officer-involved shooting that sent two teenagers and one police officer to area hospitals with gunshot wounds.
The incident began at 7:25 p.m. Tuesday when an off-duty officer was shot in the foot at an apartment complex located at 1250 W. 3301, according to information from the department. Multiple shots were fired.
A vehicle matching the description of the one seen fleeing the shooting scene arrived shortly afterward at a nearby hospital, Intermountain Medical Center, with two male teenagers seeking treatment. One had been shot once, the other twice.
The officer, a 3-year department veteran assigned to patrol, was taken to University Hospital. He had one gunshot wound to his right foot. That officer was treated, and is now recovering at home, according to the WVCPD statement.
Both teenagers remain in the hospital and in custody, the statement says. West Valley City officials say both boys are expected to survive. Police do not believe any suspects remain outstanding.
The incident is being investigated by the Officer Involved Critical Incident Team, led by the Unified Police Department. Protocol requires that when an officer fires a gun, another agency handles the investigation in order to ensure impartiality.
West Valley City will release the results of the investigation once they become available.
West Valley City police officer shot