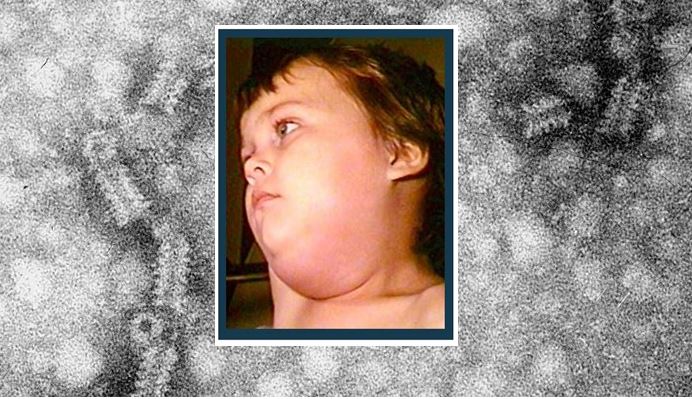 RICHFIELD, Utah, April 16, 2019 (Gephardt Daily) — Two cases of mumps have been identified in northern Sanpete County, and a third case is suspected, causing school officials there to ban unvaccinated students as a safety precaution.
"School district officials are working closely with CUPHD, and unvaccinated students and faculty in affected schools have been notified and excluded from school and school activities," says a statement released by the Central Utah Public Health Department (CUPHD).
"Excluded individuals who are not symptomatic will be allowed to return to school 26 days from the onset of the last identified case (currently May 5) or once they receive the MMR vaccine and can provide proper documentation."
The names of the infected, reportedly one student and one adult, will not be released due to privacy concerns.
Mumps is a contagious disease that is caused by a virus, the CUPHD information says. Signs and symptoms often include fever, headache, muscle aches, swelling of the salivary glands, causing a tender and swollen jaw.
Complications of mumps can include encephalitis (inflammation of the brain), meningitis (inflammation of the tissue covering the brain and spinal cord), and deafness.
To reduce the risk of getting mumps, the Utah Department of Health advises people to:
● Stay current on recommended vaccines; the MMR vaccine is the best way to reduce the likeliness of getting mumps. Know the vaccination status of yourself and any family members.
A person is considered susceptible unless they have received two doses of the mumps vaccine or were born prior to 1957.
● Contact your healthcare provider if you see signs of mumps in yourself or a family member. Do not go directly to a clinic or hospital without calling first. This will help to ensure that others are not exposed.
For more information, contact your local health department office or view facts from the Utah State Department online by clicking here.