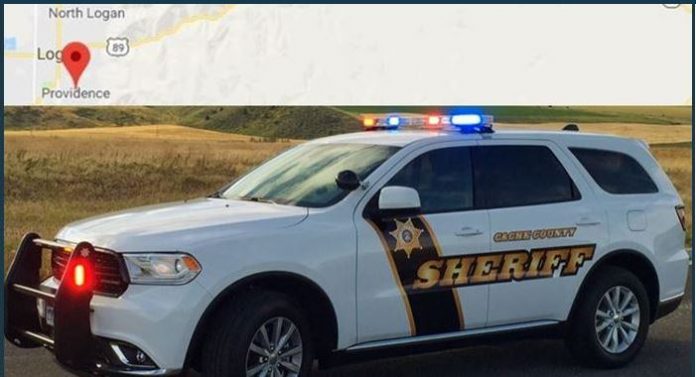 PROVIDENCE, Utah, April 12, 2019 (Gephardt Daily) — The Cache County Attorney's office on Friday issued an arrest warrant for a second man in connection with incendiary devices found in Providence.
The warrant was issued for Joshua Daniel Keith, 22, who is currently in a Logan-area hospital, being treated for serious injuries suffered during an explosion. He will be booked into jail upon release.
Keith faces initial charges of:
Possession or removal of an explosive device, a second-degree felony
Reckless endangerment, a class A misdemeanor
Jeffrey Randy Toombs was booked on suspicion of:
Two counts of recklessness — incendiary device, a second-degree felony
Reckless endangerment, a class A misdemeanor
Both Toombs and Keith are Providence residents.
According to Lt. Doyle Peck, Cache County Sheriff's Office, the men were manufacturing a homemade version of blasting caps when the explosion occurred.
Toombs suffered light injuries, Peck said. Keith — the one who was packing the volatile explosive into a container, said to be a spent shell casing — suffered more serious injuries.
"One (Keith) suffered injuries to his hand, abdomen and eye, and his friend (Toombs) drove him to the hospital," Peck told Gephardt Daily.
"Law enforcement was notified. The hospital has requirements to notify law enforcement under circumstances like this."
Sheriff's officials then went to the residence where the accident occurred, near 400 East and 100 South, in Providence.
"We found items that caused concern, and the bomb squad was called in, and the FBI," Peck said.
The men did have licenses to manufacture explosives, Peck said.
"We turned it over to ATF (the Bureau of Alcohol, Tobacco and Firearms) to investigate," Peck said, adding that ATF would determine if the men were following legal regulations in their manufacturing process.
Peck said deputies did search additional locations for explosives, and at this point, there are no additional safety concerns for the public.
"We have no more future concerns in this case" Peck said.
In filing charges against Toombs and Keith, Utah's judicial system will address whether state laws have been broken, Peck said. Federal concerns will be addressed at the federal level, he said.