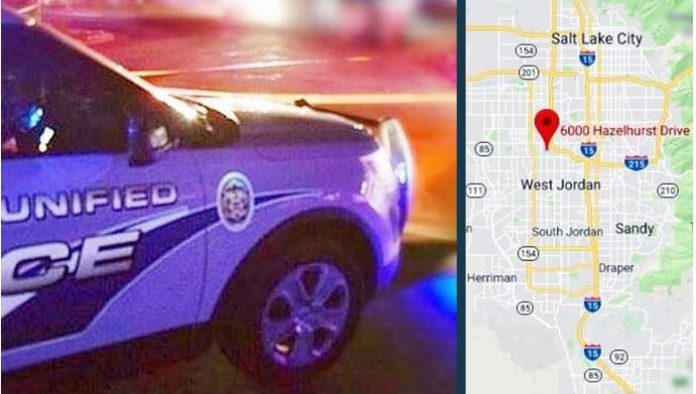 For an updated story, click here.
TAYLORSVILLE, Utah, Sept. 7. 2019 (Gephardt Daily) — Police and SWAT team members are on the scene of a standoff in Taylorsville after an alleged road rage incident.
Unified Police Detective Kevin Mallory told Gephardt Daily that police got a report of a road rage incident Saturday morning in which one man allegedly threatened another person with a gun.
That happened at about 5400 S. Redwood Road, Mallory said.
"The initial report was the suspect pulled a gun and pointed it at the complainant and another individual, and threatened to shoot.
"Officers were able to identify the individual, and responded to his address," Mallory said. "He was in his car, but ran into his house, and barricaded himself in the house."
The scene of the SWAT operation is in the area of 6000 S. Hazelhurst Dr. (2800 West).
Taylorsville City tweeted at 12:59 p.m. for residents to stay clear of the area.
"Some road closures can be expected until it's resolved," the tweet says.
Gephardt Daily will have more on this developing story as information becomes available.