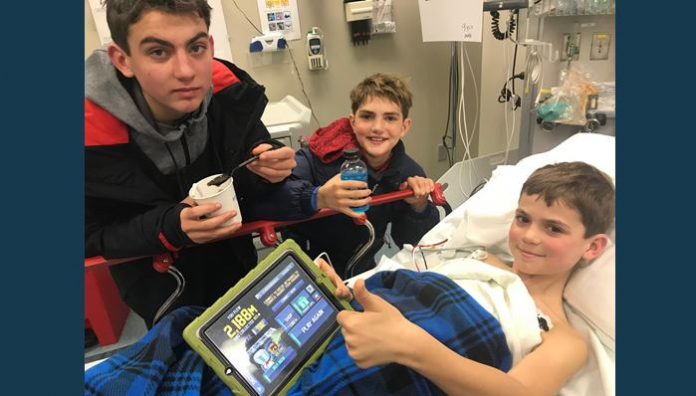 SOLITUDE, Utah, Jan. 3, 2019 (Gephardt Daily) — The family of a 9-year-old boy who fell off a ski lift at Solitude, dropping an estimated 40 feet, has updated his condition.
"My son is the one that fell," said Joel Scott Murray in an email response to Gephardt Daily's story.
The accident happened on Wednesday, and emergency crews worked quickly to immobilize the boy for transport to a local hospital for a thorough examination.
Murray emailed the newsroom on Thursday morning.
"Our family is visiting Utah from Virginia," Murray told Gephardt Daily. "Three of our boys, 9, 12, and 14, all of whom are good skiers, were on a lift together and had not yet pulled the safety bar down. The 9 year old, thinking the bar was down, leaned forward to look down and then lost his balance and fell out of the chair over the mogul section under the Moonbeam Express lift.
"According to him, he landed feet first perpendicular to the slope in some soft snow, momentarily fell to the side and then popped back up and skied himself down to the bottom where he met up with the resorts' medical staff.
"Although he was saying he wasn't hurt, because of the height of the fall and because he was visibly pretty shaken up, to be safe the resort team immobilized him and he was eventually taken in an ambulance to Primary Children's hospital where they were able to confirm that, very fortunately, he had no visible or internal injuries at all.
"Undeterred by the event, he has asked to go skiing with us again today."
The family provided photos of their family's unique Utah ski adventure.
Thursday they were back on the slopes, this time at Alta Ski Resort.