For an updated story, click here.
WEST VALLEY CITY, Utah, March 8, 2018 (Gephardt Daily) — West Valley City Police have made an arrest in a 2007 cold case homicide that occurred inside a West Valley City billiards hall.
WVC deputy chief Matt Elson said at a press conference Thursday afternoon that on Jan. 10, 2007, police responded to Vui Vui Billiards at 1829 W. 3500 South on the report of a dead body — that of owner Tri Xuan Phan.
The suspect was identified Thursday as 37-year-old Tien Truong Nguyen, a West Valley City resident. Police said Nguyen now faces charges of homicide and obstruction of justice in connection with the death of Phan.
"Upon arrival, officers found the owner of the business, Phan, deceased inside," Elson said. "An autopsy was conducted on the victim and it was found that he died of blunt force trauma and sharp injuries. At that time our detectives did a full-court press, they interviewed all the witnesses, put together as much as they could on the crime scene. Unfortunately at that time they were unable to develop enough evidence to make an arrest in that case. Despite their diligent efforts the case essentially went cold."
Elson said the case has remained inactive, up until just recently.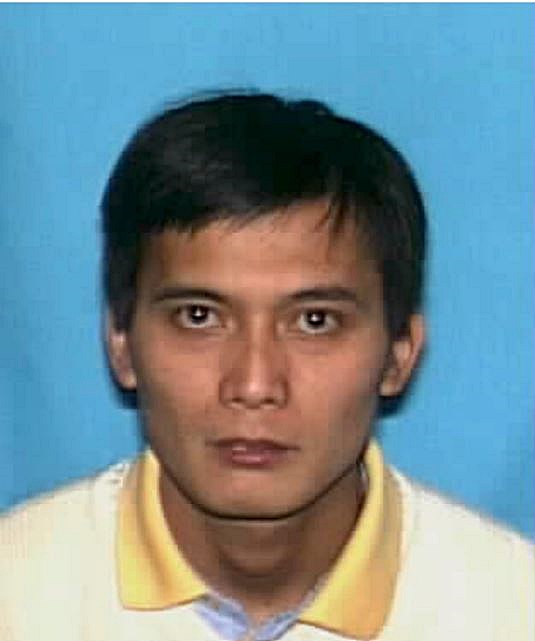 "One of our detectives (Det. David Greco), following up on cold cases, as he routinely does, developed some additional forensic evidence," Elson said. "That additional forensic evidence led us to a suspect name, and essentially we had to re-investigate the whole scene from scratch, tracking down witnesses. Subsequent to that and just today, we were able to make contact with our suspect, interviewed the suspect, put him at the scene and we have developed enough information to arrest him for the homicide."
Greco said at the press conference that one of the pieces of evidence is a bloody fingerprint that was left at the scene in the victim's blood.
"That print was identified by our forensics unit, and was positively identified, and I then began following up on those leads," Greco said. "It was our victim's blood that our suspect's fingerprint was in. It wasn't identified at the time. For the fingerprint to get recognized, we have to have that fingerprint in the database. Our suspect did not have an arrest record back then."
Testing that fingerprint led police to identify the suspect as Nguyen.
Greco declined to comment on the details of Nguyen's current criminal record, saying it is part of another agency's active investigation, and he cannot say whether it involves violence. The second incident occurred in 2015.
When interviewed, the suspect, Greco said, told police there was an altercation and that he did go back to the scene to try and clean the scene and hide evidence. Nguyen did not say what the altercation was about.
Greco said police cannot release many more details of exactly what happened the night of the homicide, as the investigation is ongoing.
"There is still investigation going on into this incident, so I don't want to release anything that's going to jeopardize that right now, until we can get the rest of this put together," he said.
Greco could say that Phan was at the billiard hall after hours, cleaning the business to close up for the evening, and was beaten and stabbed to death, with multiple weapons used. Greco said the suspect was either already at the hall or was let in.
Greco said the victim does not currently have family living in Utah, but he gives updates to Phan's sister, who lives outside the state. He has not reached the sister to give her this latest news.
"Our cold cases are cold, but they are active," he added. "I continually look into those. I investigate all of our cold cases, and as we find new leads we track those down. We have several that we're working on."