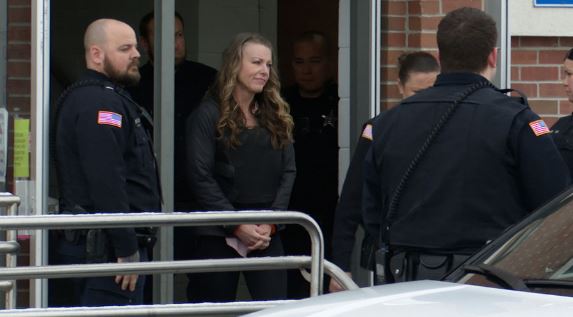 ST. ANTHONY, Idaho, March 21, 2023 (East Idaho News/Gephardt Daily) — The death penalty is off the table in the trial for Lori Vallow Daybell.
Vallow Daybell and her husband Chad Daybell are charged with multiple counts of first-degree murder and conspiracy to commit murder for the deaths of 7-year-old Joshua "J.J." Vallow and 16-year-old Tylee Ryan — two of Lori's children — along with Chad's previous wife, Tammy Daybell.
According to a report from East Idaho News, Idaho District Judge Steven Boyce made a ruling Tuesday on a motion to dismiss the death penalty for Lori during a hearing at the Fremont County Courthouse in St. Anthony. The bulk of the hearing was focused on this decision. Boyce granted the motion to remove it from the case "to ensure the rights of the defendant to a fair trial are protected."
Also during the hearing, Boyce ruled on a motion to compel prosecutors to turn over all written and recorded statements made by Chad while in custody.
The decision to remove the death penalty applies only to Lori's case. Chad's case was severed from Lori's last month.
Madison County Prosecuting Attorney Rob Wood and Fremont County Prosecuting Attorney Lindsay Blake issued the following joint statement:
"While we are disappointed and respectfully disagree with today's decision, we will continue to vigorously pursue justice for Tammy, Tylee and J.J."