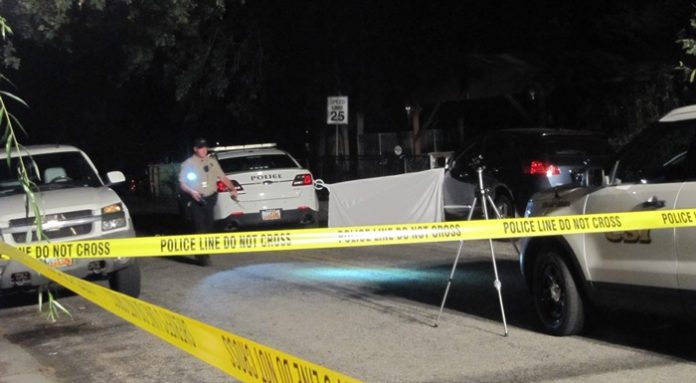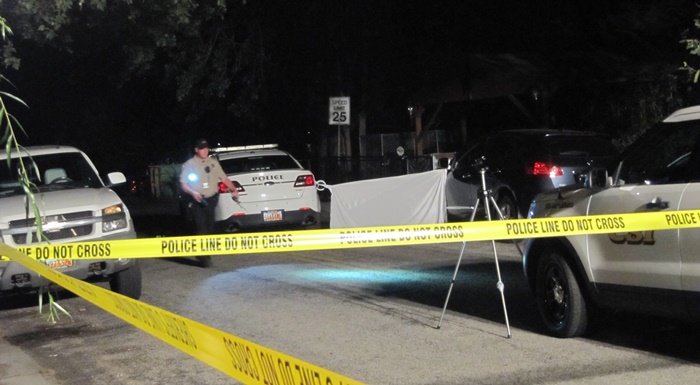 For an updated story, click here.
OGDEN, Utah, Aug. 16, 2019 (Gephardt Daily) — A man is dead after Ogden Police officials say he approached several officers while wielding a knife, and was shot.
Police received a call from a residence in the area of 32nd South and Gramercy Avenue at about 8:55, an Ogden City Police statement says.
"The caller reported they were having a yard party and a male armed with a knife approached several people in the driveway," the statement says.
"The male seemed disoriented and created a safety concern for the persons, so the caller contacted the dispatch center. While officers were in route, the caller reported the suspect was still holding the knife and was now looking into cars and had entered a carport.
"Three Ogden patrol cars with four officers drove into the area at approximately 8:59 p.m. and were flagged down by witnesses who pointed out the suspect's location in a nearby carport."
As officers approached the suspect, he displayed a knife and ignored numerous police commands to drop the weapon, the statement continues.
"He began advancing on the officers with the knife in clear view and ignored repeated orders to stop. All four officers fired their service pistols and the suspect went down.
"Officers moved in immediately and secured the suspect. Medical responded and the suspect was declared deceased at the scene. The Weber County Critical Incident Response Team has been activated and their investigation is underway. The officers are being placed on the standard administrative leave, pending completion of the department's internal investigation. Information on the deceased suspect will be released at a later date.
A notice from the Ogden Police Department, sent after the incident, says that Chief Randy Watt will hold a news conference on the incident at 11:30 a.m. Saturday.
Gephardt Daily will provide more details as information becomes available.