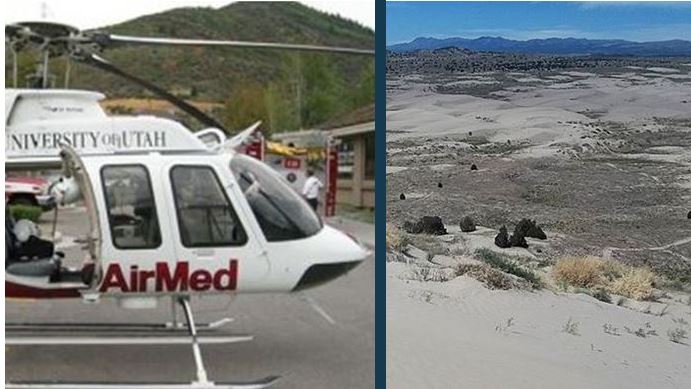 JUAB COUNTY, Utah, April 18, 2019 (Gephardt Daily) — A man who rolled over his ATV in Juab County has reportedly severed his arm, according to reports from the sheriff's office.
A medical helicopter was headed to the scene, in the Little Sahara area near Sand Mountain, Juab County Sheriff's Deputy Brent Pulver told Gephardt Daily.
Pulver said he was not on scene, but he had been told the man's arm was severed in the accident. The call for emergency responders came in at 1:40 p.m. Thursday, Pulver said.
The exact condition of the man and his level of stability is unknown, Pulver said at 2:20 p.m.
The remoteness of the area was an obstacle to an immediate response, Pulver said.
"It's in the Little Sahara, on the back side of Sand Mountain," he said. "It's only accessible by ATV."
Agencies responding were Juab County EMS, Juab County Sheriff's Office, Utah State Parks and the Bureau of Land Management, Pulver said.