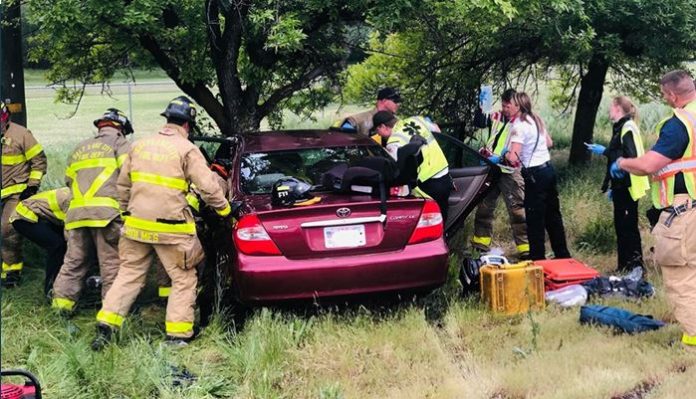 SALT LAKE CITY, Utah, May 22, 2019 (Gephardt Daily) — A woman was transported to a local hospital after a two-vehicle collision Wednesday evening in Salt Lake City.
Salt Lake City Fire Department crews had to extricate a 29-year-old woman trapped after the collision, in the Rose Park area.
"Earlier tonight SLCFD crews along with Gold Cross Ambulance responded to a 2 vehicle collision in Rose Park," a SLCFD statement says. "One person was trapped in the vehicle and required extrication. #utahscapitalcityfire#slcfire #bplatoon"
Officials said the accident happened just before 7 p.m. The female driver of a Toyota Camry was traveling east on 1300 North, turning north onto Redwood Road, when she failed to yield, and was struck by a man driving a pickup truck.
The woman was transported with non life-threatening injuries to her leg and head, officials said.
The male driver was not seriously injured.