SALT LAKE CITY, Utah, June 20, 2018 (Gephardt Daily) — Security guard Timothy Lutes had 35 minutes left on his 12-hour shift when police say he took an action that ended a man's life.
Lutes, 26, has been booked into the Salt Lake County Jail on a charge of murder after he fought, then shot a trespasser outside the Olene Walker Building, 140 E. 300 South, Salt Lake City.
Shot dead as he walked away was Thomas Stanfield, 54, a resident of the Salt Lake City area.
Lutes, who worked for Citadel Security, was assigned duties including getting trespassers off the various properties in his rotation, according to a probable cause statement.
"… He encountered the victim underneath the covered area of the southeast corner of the building," the statement says. "Timothy made contact with the victim and told him he needed to leave. Timothy stated he shone his flashlight on the victim to keep visual on him and his actions.
"Timothy stated that the victim became verbally aggressive toward him and then physically aggressive as he punched Timothy in the face. A physical altercation ensued and at one point, Timothy and the victim ended up on the ground where Timothy states the victim removed his holster containing his firearm from his belt and pointed it at him."
But detectives who viewed video saw something different.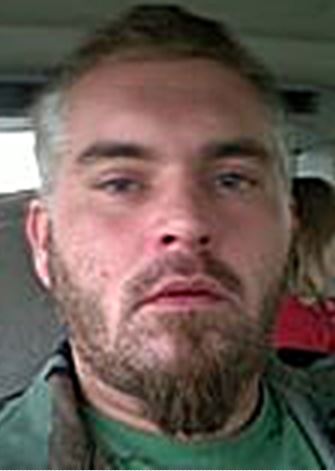 It "shows the victim walking away from Timothy several times and each time contact is reinitiated by Timothy," the statement said. "Prior to the shooting, the victim is standing upright, facing away from Timothy and takes several steps away from him as Timothy fires his firearm, hitting the victim two times in the upper left side of his back. The victim dies at the scene."
Sgt. Brandon Shearer, Salt Lake City Police Department, said Stanfield objected to the flashlight.
"At the time, (Lutes) was shining his light on the trespasser, which started the altercation."
Responding officers viewed surveillance video, and determined that Lutes' life had not been in immediate danger from Stanfield at the time of the shooting.
Shearer said that footage was a determining factor in the decision to arrest Lutes.