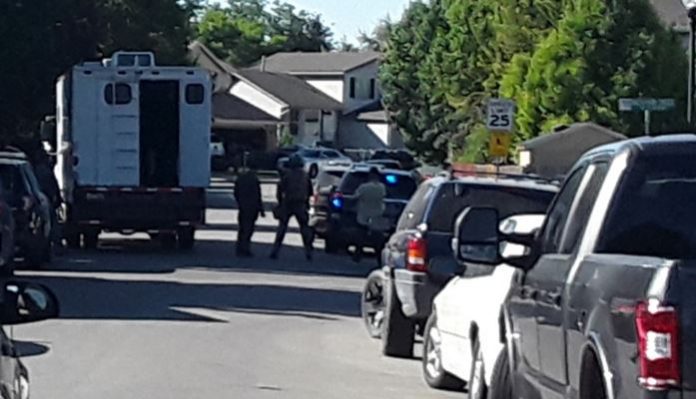 WEST JORDAN, Utah, Aug. 31, 2019 (Gephardt Daily) —  SWAT officers from multiple agencies team responded to a West Jordan residence Saturday with reports that a man wanted in connection with an early morning stabbing had barricaded himself inside his own apartment.
Sgt. Jason Nielsen, Sandy Police Department, said the stabbing happened at about 4:30 a.m. at an apartment complex near 8870 S. State, Sandy.
"Officers arrived on scene and found one adult who was suffering from an apparent stab wound," Nielsen told Gephardt Daily. "The victim was transported to a hospital in stable condition. The suspect already fled the scene prior to police arrival."
Nielsen said police received information that the man was at a West Jordan residence. They responded at about 5 a.m. to the area of 7800 S. Palladium drive.
"We requested West Jordan's assistance, so West Jordan police are on the scene with us," Nielsen said at about 11:45 a.m. "We set up containment on the house, and are attempting communication."
Gephardt Daily has a crew at the scene and will report details as they become available.