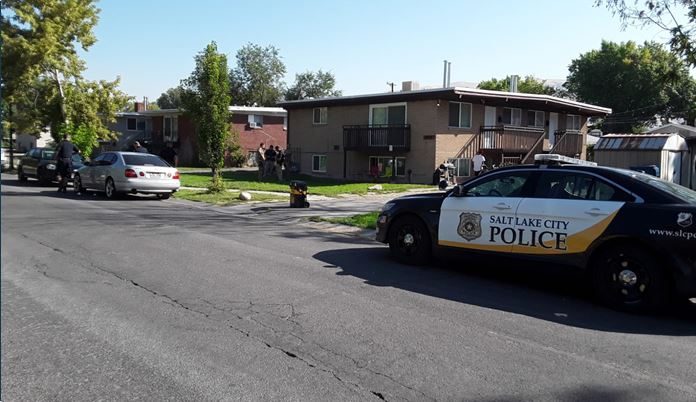 SALT LAKE CITY, Utah, Sept. 11, 2018 (Gephardt Daily) — A juvenile suspect is being questioned after what police have described as a possible gang-related shooting Monday night.
"The shooting was at about 11:30 last night on Riverside Drive," Sgt. Greg Wilking told Gephardt Daily. The scene was near the Jordan River Parkway.
"It was a superficial gunshot wound to the face," Wilking said.
Salt Lake City Police Lt. Gary Trost told Gephardt Daily that the 16-year-old victim was approached by two males and words were exchanged or there was some sort of altercation, during which the boy was shot.
Trost said the youth was able to make his way to 1556 W. 500 North, where he got help. When officers arrived, the boy had a bloody mouth, but was conscious and alert. He was transported to Primary Children's Hospital in fair to good condition.
Trost said the incident is possibly gang-related and officers from the gang unit were at the hospital to interview the victim and try to learn more about what led up to the shooting.
Information led officers to an apartment at 981 N. Cornell St. at about 1:30 a.m. Tuesday. SWAT teams established containment at the apartment, at 981 N. Cornell St.
The suspect, described as 16 or 17 by Wilking, was found with three other people in an apartment. Wilking said officers called out the apartment occupants, who surrendered without incident.
As of 9:30 a.m., officers were at the apartment, having obtained a search warrant.
"The suspect is looking at aggravated assault charges if a weapon is found," Wilking said.