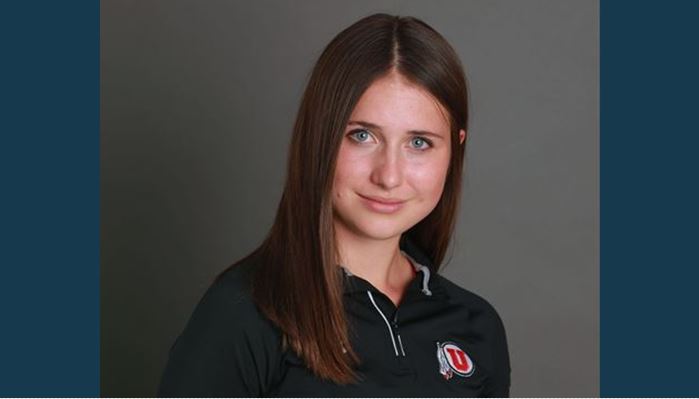 SALT LAKE CITY, Utah, Oct. 23, 2018 (Gephardt Daily) — University of Utah officials have identified the student who was shot and killed Monday evening in an incident that launched a multi-hour, multi-agency manhunt for the shooter.
Lauren McCluskey, 21, a senior and a rising track star, has been identified as the victim.
The accused shooter, 37-year-old Melvin Shawn Rowland, was found in the early hours of Tuesday at a Salt Lake City church, dead of an apparent self-inflicted gunshot wound. Police say that Rowland, a registered sex offender, had a relationship with the victim.
U of U President Ruth Watkins released a statement:
"It is with tremendous sadness that I share the news that Lauren McCluskey, an accomplished student athlete who came to the University of Utah from Pullman, Washington, was killed Monday night on our campus.
"Lauren was a highly regarded member of the university's track and field team and an outstanding scholar, a senior majoring in communication.
"Several members of our university administration spoke with Lauren's family last night and I have also reached out to them. Her family is understandably in shock at this news about their daughter. They are heartbroken. We have and continue to offer our full support to them at this terrible time."
University of Utah classes are canceled for Tuesday, "to allow our campus community to grieve the senseless loss of this bright, young woman," the statement says. "We have made our counseling and support services available to students, staff and faculty."
Mark Harlan, U of U athletic director, also released a statement:
"Last night, the University of Utah lost one of our own. Senior track standout Lauren McCluskey was tragically killed in a senseless act. This news has shaken not only myself but our entire University of Utah athletics family to its core. We have university counselors and psychologists on standby to support Lauren's teammates, coaches and friends. Our thoughts and prayers go out to her family and all of those dear to her."
The Associated Students of the University of Utah and the Athletics Department are planning a vigil for McCluskey on Wednesday at 5 p.m. on the steps of the Park Building. Watkins' note said she will attend.
"I will be joining them to pay my respects and offer my support to Lauren's friends, family and the entire campus community."
The crime scene
Just before 9 p.m. Monday, police responded to reports of shots fired on campus and began searching the north parking lot, where an officer found McCluskey's body in a vehicle. She had been shot multiple times, police said.
University officials sent out several notices throughout the night, declaring a lockdown of the campus and urging students to shelter in place and keep doors locked for their safety, while police searched the entire campus with canines, fearing that the shooter was still in the area.
Within a few hours, police had identified Rowland as the suspect. According to Utah court documents, Rowland was found guilty in March 2004 of attempted forcible sex abuse which occurred September 15, 2003. That charge was amended from a first-degree felony to a third-degree felony. He also was found guilty of enticing a minor over the Internet, a second-degree felony.
The university lifted the secure-in-place order a little before midnight, after police determined that Rowland had fled the area in a vehicle.
They were able to track him to the vicinity of a church, Trinity AME Church, at 239 E. 600 South, Salt Lake City. He had forced his way inside through the back door, according to a U of U Police spokesman. He was found deceased inside of the main chapel, just beyond the front doors.
The University of Utah has been sharing updates with students through a campus alert website.
Gephardt Daily will have more on this story as additional information becomes available.
University of Utah Shooting