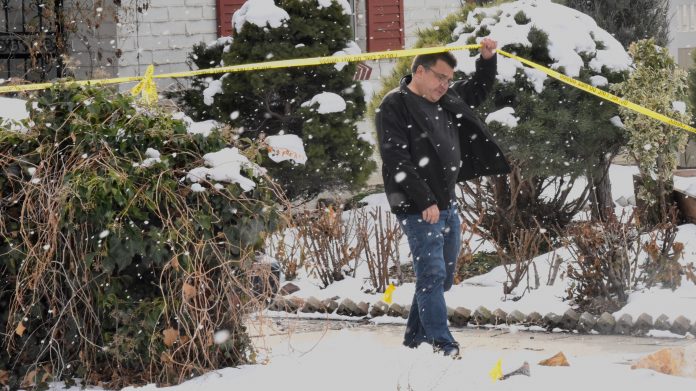 MILLCREEK, Utah, Feb. 19, 2019 (Gephardt Daily) — Unified police have identified the victim of a homicide that took place in Millcreek Monday afternoon.
"The family of the victim in the Millcreek homicide has been notified," said a tweet from the Unified Police Department. "His name is Steven Richard Nyce, age 61. Our deepest condolences to his family."
Nyce's exact cause of death has not been made public.
Tyler James Vernon, 37, has been booked into jail on a charge of aggravated murder, according to a Monday evening tweet from UPD.
On Monday afternoon, UPD Sgt. Melody Gray told Gephardt Daily police received a call just after 2 p.m. from a neighbor who said a man was outside a residence in the area of 1280 E. 3770 South with blood on his hands and he was screaming that someone had been injured.
When officers went into the home, they found a deceased male, Gray said.
Police considered the man with the bloody hands, now identified as Vernon, to be a person of interest and wanted to question him. Gray said Vernon was uncooperative and scuffled with police before being taken into custody.
It's thought both men lived in the residence, though their relationship is not clear, Gray said. It does not appear anyone else was in the home at the time of the incident.
The area of 3770 South was shut down for several hours while the scene was under investigation.
Anyone who has any additional information regarding this incident is asked to call UPD at 801-743-7000.
Gephardt Daily will update this story as information is made available.