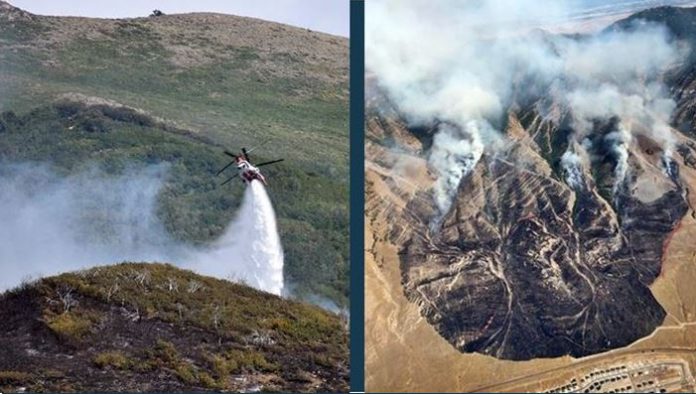 UTAH, Sept. 4, 2019 (Gephardt Daily) — Officials have released the latest acreage and containment levels for the wildfires smoking out residents of northern Utah over the past few days.
Green Ravine Wildfire, Tooele County
1,719 acres, 10% contained
The Green Ravine Fire started Tuesday just east of Lakepoint, Utah, a statement from
@UtahWildfire
says. Whipped by gusting winds, the fire grew to 1,000 acres by the end of the day.
A Wednesday night briefing by a fire official revealed that Green Ravine Fire now stands at 1,719 acres, and is 10% contained.
Fire spokesman Jason Curry said that firefighting crews from other states and federal resources are now being brought in to free Utah firefighters to protect communities.
Additional aerial resources will allow for better water and retardant dumps, to allow professional crews on the ground access to more safely create fire lines on the terrain, which is steep, rocky and unstable, Curry said.
Putting local fighters on the steep and unstable terrain would put them at high risk for injury, and would leave communities and infrastructure such as power lines and communications sites vulnerable, Curry added.
Snoqualmie Fire, Layton
128 acres, 60% contained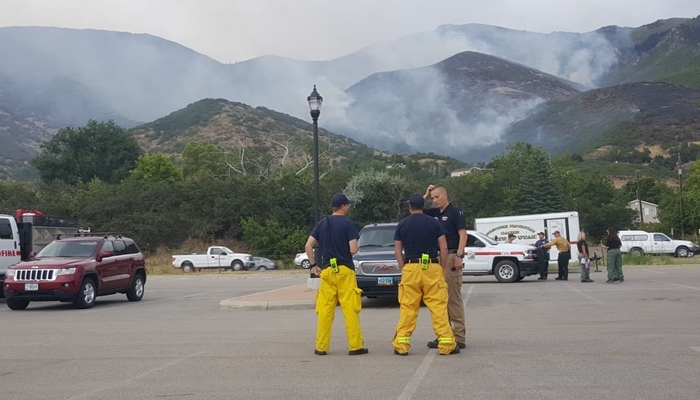 The Snoqualmie Fire, named for the east Layton street near where it ignited on Monday, currently has 145 firefighters assigned to it. They "continue to put out hotspots," said a tweet from @UtahWildfire.
The tweet, issued at 6:12 p.m. Wednesday, also said the fire is 128 acres and 60% contained.
Earlier this week, about 125 east Layton homes were evacuated due to the fire threat.
Residents have been allowed to return since the fire burned up the mountain, away from houses.