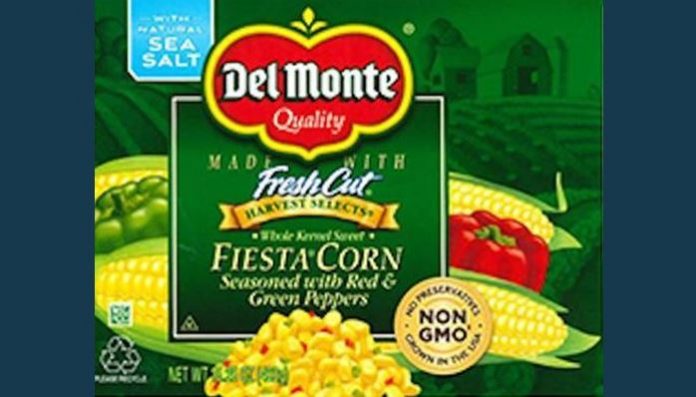 Dec. 12 (UPI) — Del Monte Foods recalled nearly 65,000 cases of canned corn over a potentially life-threatening problem with the sterilization process, the company announced Wednesday.
The recall affects fiesta corn, canned corn seasoned with red and green peppers. Del Monte blamed the problem on under-processing.
"These deviations were part of the commercial sterilization process and could result in contamination by spoilage organisms or pathogens, which could lead to life-threatening illness if consumed," the company said.
Del Monte said there have been no reports of illnesses or deaths associated with the issue.
The recall affects 15.25-ounce cans with UPI number 24000 02770. The cans have the "best if used by" dates of Aug. 14-15, 2021; Sept. 3-6, 2021; or Sept. 22-23, 2021. The products were distributed in the United States in Alaska, Alabama, California, Connecticut, Florida, Georgia, Illinois, Indiana, Kansas, Louisiana, Maryland, Michigan, Mississippi, Missouri, North Carolina, New Jersey, New York, Oklahoma, Pennsylvania, South Carolina, Texas, Vermont, Virginia, Washington and Wisconsin, and internationally in Bahamas, Barbados, Belize, Bermuda, El Salvador, Haiti, Guyana, Uruguay, Aruba, Panama, Saint Lucia and Suriname.