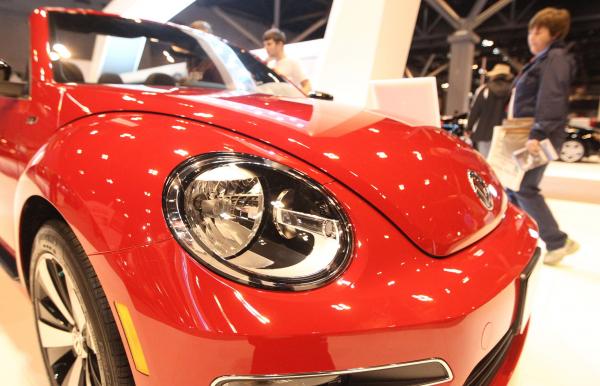 BRAUNSCHWEIG, Germany, March 15 (UPI) — A $3.7 billion lawsuit against Volkswagen AG says the company's failure to inform markets during its emissions scandal adversely affected its stock price.
The suit by 278 worldwide institutional investors was filed in Braunschweig, Germany, on Monday and seeks 3.3 billion Euros ($3.67 billion) in damages from the beleaguered company.
Volkswagen admitted in 2015 it installed software in its diesel vehicles that falsified the results of government emissions tests. In addition to Monday's court action, Volkswagen faces at least 70 other cases in the Braunschweig court over the emissions scandal, as well as U.S. lawsuits and criminal investigations in several countries.
Shares of Volkswagen stock have fallen 16 percent this year.
The plaintiffs include investors from Australia, Austria, Canada, Denmark, France, Italy, Japan, Luxembourg, the Netherlands, Norway, Sweden, Switzerland, the United Kingdom, the United States and Taiwan, as well as 17 German investment companies and CalPERS, the California pension investment fund.
Another 20 institutional investors are considering a 1 billion Euro ($1.1 billion) suit, lawyer Andreas Tilp, who specializes in capital market disclosure suits, said Monday.
Volkswagen has said, in prior suits, its reactions and warnings were timely and in accordance with rules.