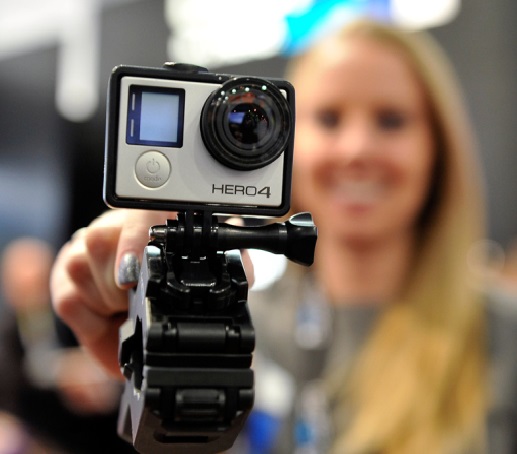 Apple Patent Approval For A Wearable Camera Sends GoPro Stock Sliding
[one_fourth]
[/one_fourth][three_fourth_last]
GoPro shares are seeing lots of action Tuesday afternoon following a report suggesting interest from Apple in the sports camera business.
According to Reuters, Apple was granted a patent for a wearable camera that could compete with a certain high-definition camera maker that just went public last year.
When GoPro first filed to go public last May, the company highlighted a number of risk factors including the fact that "substantially all" of its revenue came from video camera devices, which could face competition from any number of device manufacturers including companies like Apple.
Shares of GoPro sunk more than 12% in afternoon trading. GoPro stock has dipped in recent days, but it ended the day at just shy of $50, more than double its IPO price from June.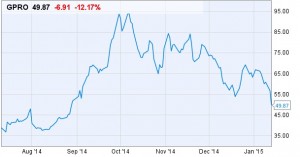 Apple's patent application says the camera can be mounted on bikes or scuba masks, and will take pictures and record sounds under water.
The Tuesday dip to $49.75 in GoPro stock is part of a broader decline since early October, when it reached a 6-month high of $93.85.