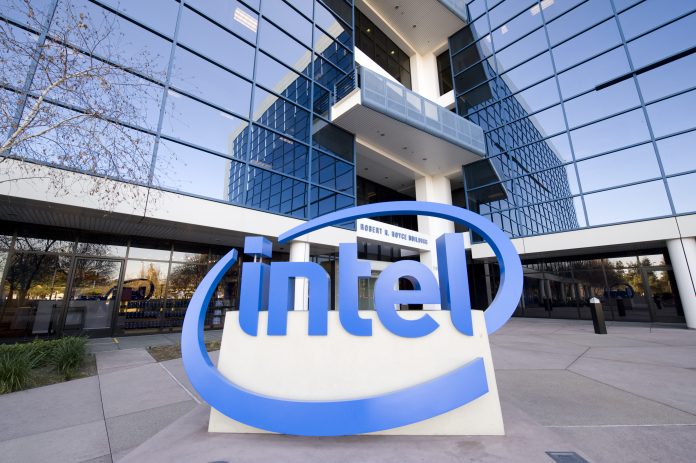 Intel Sales On Track But Shares Dip

Intel CEO Brian Krzanich shows how many steps he took during a keynote address as tracked by a wearable processor called Curie, a prototype open source computer the size of a button that he unveiled at the 2015 International CES at The Venetian Las Vegas on Jan. 6, 2015, in Las Vegas.
[one_fourth]
[/one_fourth][three_fourth_last]
Chipmaker Intel posted fourth-quarter earnings per share Thursday that beat expectations.
Earnings per share of 74 cents surpassed estimates of 66 cents, according to S&P Capital IQ.
Its sales of $14.7 billion were in line with expectations and up 6% over the same period last year. However, Intel shares dipped 2% in after-hours trading after the company released its financials.
Its Thursday closing price was $36.19, down 0.4%.

Sales rose in the company's largest segments — chips for PCs, data centers and Internet of Things products — but were down in mobile and software.
The chipmaker's CEO Brian Krzanich promised to improve profitability in mobile.
"The fourth quarter was a strong finish to a record year," he said in a statement. "We met or exceeded several important goals: reinvigorated the PC business, grew the Data Center business, established a footprint in tablets, and drove growth and innovation in new areas. There is more to do in 2015. We'll improve our profitability in mobile, and keep Intel focused on the next wave of computing. "
The company reported record full-year revenue and fourth-quarter revenue, but tempered the first-quarter outlook with expected revenue of $13.7 billion. Analysts had estimated slightly higher sales of $13.8 billion, according to data compiled by Bloomberg.