International Express Cargo Seizes U.S. Counterfeits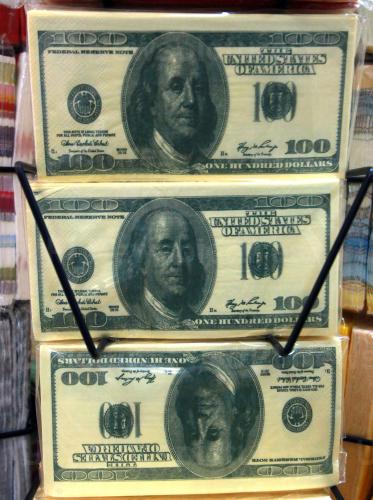 U.S. Customs and Border Protection officers at John F. Kennedy's International express cargo facility seized $65,200 dollars in counterfeit $100 bills. CBP officers found the bills concealed in place mats and a shoe bag from Ecuador.
"Partnerships, as we have with CBP at JFK, are essential in preventing counterfeit currency from entering the United States," said John McQuade, Resident Agent in Charge of the Secret Service's JFK office.  "Cooperation among agencies at JFK, and throughout New York, has allowed us to focus our resources and respond quickly to uncover and prevent counterfeiting and other criminal activity."
This investigation is ongoing and no arrests have been made yet. In recent years, American currency has gone high-tech. The U.S. Treasury Department's new-style $100 bills, pretty much disposes of forgers, leaving this illegal industry almost extinct. Because of the changes in printing U.S. currency, faking bills is now becoming a lost art, if not a dead one.
The reason is:
According to recent US Treasury release that says forging only works if the bills cannot be detected.
Most people now have enough information at their fingertips and are savvy enough to identify a forged bill.
At the same time, the U.S. Government has raised its penalties for counterfeiting so high, that the crime almost not worth the effort, rendering the attempt pretty much unprofitable.
In the end, it's just throwing bad money after good.