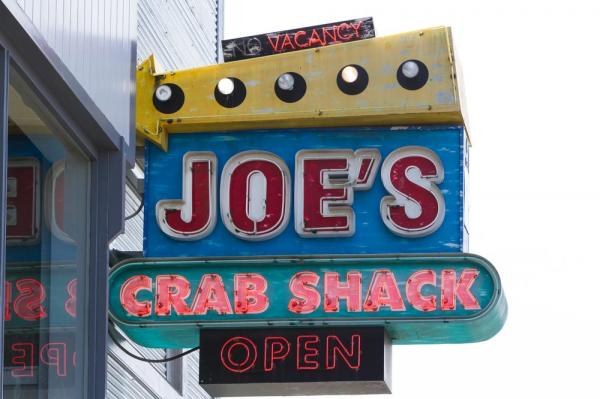 HOUSTON, Nov. 11 (UPI/Doug G. Ware) — Casual seafood restaurant Joe's Crab Shack has become the first major U.S. restaurant chain to test a concept that entirely eliminates gratuities for front-of-the-house workers, the company said.
The Texas-based chain has been testing the concept at nearly 20 of its roughly 130 locations nationwide since August, officials said, and could expand the policy nationwide in the near future.
The new concept is part of what appears to be a substantial no-tipping movement that has taken hold in the food service industry recently. To compensate for potential lost revenue for the workers, Joe's has boosted their hourly wage to between $12 and $14 per hour — far more than the $2.15 per hour they would earn elsewhere, the company said.
"We picked a broad range of locations with different nuances to see how it responds in each different area," Raymond Blanchette, president and CEO of Ignite Restaurant Group, which owns Joe's Crab Shack, told CNNMoney. "We wanted a random sampling that would be indicative of how a national rollout would be."
During an earnings call, Blanchette said the restaurant's menu prices will rise by as much as 15 percent to help offset the increased hourly wages.
But the restaurant chief said the idea behind the no-tipping experiment is not to take money from employees.
"One of the reasons we are testing, to make sure people are judging the total experience and not just menu price," he said.
In fact, Blanchette said, he believes the new concept will actually benefit the business and employees — by boosting the bottom line and guaranteeing to workers more money than they were previously able to bank on.
Joe's is the largest chain to attempt a no-gratuity policy, but it's not the first.
In October, The Union Square Hospitality Group, which operates 12 restaurants in New York City announced it will phase out gratuity.
"We're really leading in our industry with regards to national brand going out and testing this thing in a meaningful way," Blanchette said. "So we want to be somewhat cautious."