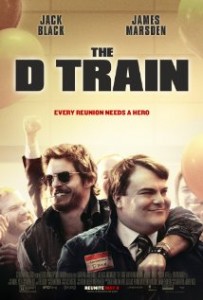 "The D Train"
Starring: Jack Black and James Mardsen
Directed by: Jarrad Paul and Andrew Mogel
Sony / Universal Home Entertainment / Rated R
Jack Black is Dan Landsman who self-appoints himself as the chairman of the high school 20th reunion committee. Although he is thought of as the class loser, Dan is confident he can pull this off. To that end he goes to Los Angeles to get Oliver Lawless, played by James Marsden, the coolest kid in class and now a studly Hollywood actor, to come home for the reunion.
If he can swing that, Dan will have his greatest moment.
"The D Train" is a darkly funny and different film, as neither of the lead characters are really 'likable.'
Black adds a desperate energy to his character, which really makes this performance one of his best.
Marsden is terrific in this role of a Hollywood never was who is grasping at anything to make himself noticed.
The film was certainly missed when it was released last May. Take a moment and see it.
It gets a B and is rated R.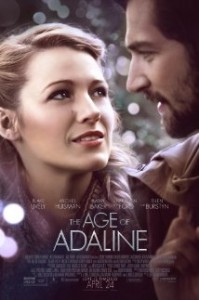 "The Age of Adaline"
Starring: Blake Lively and Michiel Huisman
Directed by: Lee Toland Krieger
Lionsgate Films / Rated PG-13
In the film, Blake Lively plays a woman who never gets old. It sounds like a dream come true, but the reality is a very lonely existence where she has to keep creating new 'lives' for herself and watches the people she loves grow old and die.
After many solitary years, she meets a man who complicates the eternal life she has settled into when she falls in love.
This is a wonderfully warm and romantic film with solid performances from the cast.
"The Age of Adaline" gets a B+ and is rated PG-13.