"Transporter: Refueled"
Starring: Ed Skrein and Loan Chabanol
Directed by: Camille Delamarre
EuropaCorp USA / Rated PG-13
In the south of France, former special-ops mercenary Frank Martin enters into a game of chess with a femme-fatale and her three sidekicks who are looking for revenge against a sinister Russian kingpin.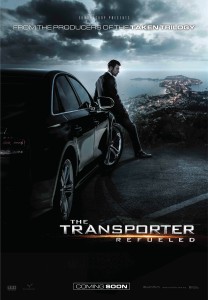 "Transporter: Refueled" is a bad movie. Poorly paced, poorly directed and poorly written, the film does not live up to the potential of rebooting the franchise.
Newcomer Ed Skrein looks pretty much confused throughout the film as three very expensive ladies of the night try to confuse the audience by wearing wigs.
Yes there are the obligatory car chases, fight scenes, underwear scenes and expensive cars, boats and guns… but none of the heart and wit of the original films.
Pass it by. It gets a D and is rated PG-13.
"A Walk in the Woods"
Starring: Robert Redford and Nick Nolte
Directed by: Ken Kwapis
Broad Green Pictures / Rated R
"A Walk in the Woods" focuses on celebrated travel writer Bill Bryson, who, instead of retiring to enjoy his loving and beautiful wife, and large and happy family, challenges himself to hike the Appalachian Trail – 2,200 miles of America's most unspoiled, spectacular and rugged countryside from Georgia to Maine.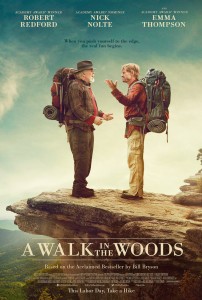 The peace and tranquility he hopes to find, though, is anything but, once he agrees to bring along the only person he can find willing to join him on the trek – his former friend Katz, a down-on-his-luck, recovering alcoholic who has spent a lifetime relying on his charm and wits to keep one step ahead of the law.
"A Walk in the Woods" is a breezy "buddy" comedy about coming to terms with yourself with a moving dialogue between Redford and Nolte. But Nolte is almost inaudible at times and requires subtitles as their discussion ranges from youthful philandering to the pangs of old age.
The film has some genuinely funny moments, but like the hike itself, is a bit hard to get through in some places.
All in all "A Walk in the Woods" is a very likable film. It gets a B- and is rated R.