Dec. 3, 2015 (Gephardt Daily) — Keith Urban is at the height of his career and the man he credits with helping him get there is at home fighting for his life, according to The Tennessean.
On the opening day of the Australian star's Country Music Hall of Fame exhibit, Urban was fighting a battle of his own as he struggled with the emotion of the day and the knowledge that his father wasn't there to witness the historic event.
Robert Urban was recently placed in hospice care and his son is still trying to get his mind around the news. "He's probably only got a few weeks, if that," Urban said. "I've just been dealing with that the last couple of days. This has all come at a very strange time where it's typical of a career that has extreme highs and extreme lows all often at the exact same time."
Urban continued, "So (the exhibit) is bittersweet a little bit because (my dad) is the catalyst for all of this. My dad is the catalyst for me living in America." The elder Urban was known for sewing Keith's stage clothes, a skill that helped Keith out when he was competing in talent shows.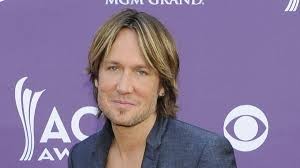 "My dad particularly always thought it was important that I dressed like a performer," the singer said. "A lot of these country music talent quests I did in Australia, they often had categories for best dressed male or best dressed female and I often won. Sometimes it was the only thing I won."
 In a speech given by Urban prior to the opening of his Country Music Hall of Fame exhibit he credited his dad's love of Don Williams for making him the artist he is today.
The Tennessean
, reports, one of Williams' albums from Urban's father's record collection is on display in the exhibit. Urban remembers well the day he went to an Australian record store with his dad to purchase a newly released Don Williams album.
Keith asked his dad what the single off the album was and his dad didn't know. "I said, 'How do you know it's going to be good?'" Urban recalled. "He said, 'It's Don Williams.' It hit me in such a way that I thought, 'I want to make those kinds of records, that people know are going to be solid and they go out and get it.' I want to thank Dad for starting me on this journey."
In 2002, Keith Urban wrote a song in honor of his dad simply titled, "Song For Dad" (hear the song below). Urban told Taste of Country earlier this year that the song pays homage to his father and the similarities they share. "My dad was always a good, solid worker," Keith said. "And I like working." "There's a line in [Song For Dad] that says, 'I jingle the keys when it's time to go.'
I have some of the — I tap on the table, and I have mannerisms that are like his. He's a drummer, so it's more of a rhythmic thing." Keith Urban also credits his dad for his successful marriage to actress Nicole Kidman.
 "I'm blessed that my mom and dad stayed together their whole life and are still together at 50 years. So I've seen that you can stay together and find a great love. I didn't know (anything) about it until I met my wife."