LOS ANGELES, Dec 31. 2015 (Gephardt Daily) — Wayne Rogers, TV's 'Trapper John' McIntyre on "M*A*S*H," has passed away from complications of pneumonia. The actor was 82.
Rogers starred on "M*A*S*H" for the first three of the show's 11 seasons. Trapper John remained one of the most beloved characters on the show.
The actor was said to have left the series because of the show's focus on star Alan Alda, who played Hawkeye Pierce. After Rogers left the show, Mike Farrell joined the cast as as B.J. Hunnicut.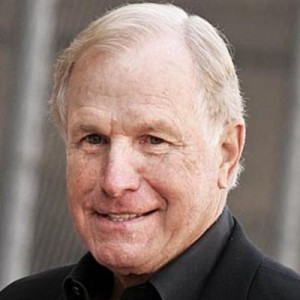 "Entertainment Tonight" first reported the death of the actor, who also appeared on "City of Angels," "House Calls" and "Murder, She Wrote."
Rogers was born in Alabama and attended Princeton University. While serving in the Navy, he started acting. He worked in the theater in the 1950s before getting small film roles in movies including "The Glory Guys" and "Cool Hand Luke."
He co-starred opposite Robert Bray in TV Western "Stagecoach West" and made appearances on numerous shows including "Gunsmoke," "The F.B.I.," "Cannon" and "Barnaby Jones" before his career-defining role in "M*A*S*H."
In later years, he received a Golden Globe nomination for a role on "House Calls," and appeared in TV movies throughout the 1980s.
According to Variety, when Roger's acting career slowed down in the '90s, he began to invest in stocks and real estate. He appeared regularly as a panelist on Fox Business Network's show "Cashin' In," and acted as a spokesman for reverse mortgage companies.