CHAPARRAL, COLUMBIA –  November 3, 2015 (Gephardt Daily) — Colombian actress Adriana Campos and her husband, Carlos Rincón, were killed in a car accident.
According to Noticias RCN, the couple was driving southwest of Colombia's Department of Antioquia when Rincón lost control of the automobile, causing the car to fall into the río Cauca, a river in Colombia that lies between the Occidental and Central cordilleras.
Both bodies were taken to Salgar, Antioquia.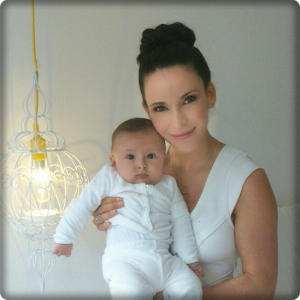 The 36 year-old actress, who was best known for her work in telenovelas, and her husband, a respected businessman, are survived by their one-year old son.
Campos was a two-time 'Premios TV y Novelas' nominee. She was first nominated for Best Supporting Actress for her role as 'Nicol Aguilar' in "Vecinos" and received a second nomination for Best Antagonist as 'Pricila Cardona' in "Bella Calamidades."
According to TV y Novelas, in 2010, the actress dated actor Mauricio Ochmann, whom she worked with in the popular soap opera "El Clon." Ochmann and Campos were at one time expecting a child together, but lost the baby due to undisclosed medical complications.