Behind the Scenes of "Amy;" The Amy Winehouse Documentary
July 16, 2015 — (Gephardt Daily) — This story of Amy Winehouse is told in her own words, featuring unseen archival footage and unheard tracks.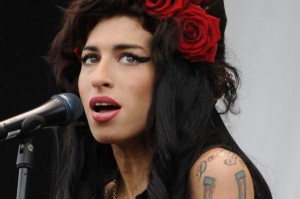 Four years after her untimely death, Amy Winehouse is being remembered with "Amy," a full length documentary. It's directed by Asif Kapaida, best known for "Senna," 2011's documentary about the late Brazilian racing champion Ayrton Senna. It tells Winehouse's story through extensive footage compiled from various points in her life.
Born Amy Jade Winehouse on the September 14, 1983, Amy Winehouse was a singer and songwriter known for her deep vocals and her eclectic mix of musical genres, including soul. Winehouse's 2003 debut album, "Frank," was a critical success in England and her 2006 follow-up album, "Back to Black," led to five 2008 Grammy Awards, tying the record for the most wins by a female artist in a single night.
In 2007, Best Contemporary Song again, this time for "Rehab"; and in 2008, Best Song Musically and Lyrically for "Love Is a Losing Game." She won the 2007 Brit Award for Best British Female artist, having also been nominated for Best British Album, with "Back to Black."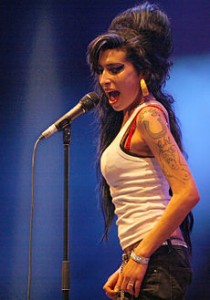 Winehouse died of alcohol poisoning on July 23, 2011. She was 27 years old and at the time of her death, Winehouse was ranked 26th on VH1's 100 Greatest Women In Music.
Some background about the documentary:
Amy Winehouse's immediate family were initially willing to work with the film's producers and director, having heard about the success of their earlier documentary, "Senna."
Amy's family granted the filmmakers access to hours of archive footage, as well as giving their blessing to interview close family and friends. However, the family, and in particular, Amy's father, Mitch Winehouse soon began to feel they were being misrepresented in the documentary, and the negative aspects of Amy's life were receiving much more attention than the positive. Plus Mitch Winehouse has indicated some footage has been edited in order to produce an inaccurate narrative of Amy's story, especially the last three years of her life.
Mitch Winehouse has said that Amy's fans should consider seeing the film for the rare, previously unseen, archive footage of his daughter, but should pay no attention to the film's general portrayal of her, which he has labeled "preposterous".