LOS ANGELES, CALIFORNIA – November 3, 2015 (Gephardt Daily) — Miramax® and Broad Green Pictures announced Mark Waters will direct Golden Globe nominee Billy Bob Thornton in "Bad Santa 2" from a screenplay by Johnny Rosenthal, Doug Ellin ("Entourage") and Shauna Cross ("If I Stay," "Whip It").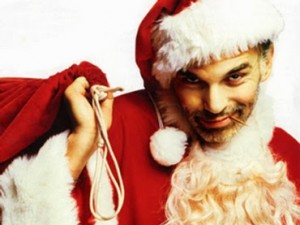 In addition to Thornton, other original cast members Tony Cox and Brett Kelly are also confirmed to return as Marcus and Thurman Merman, respectively. Geyer Kosinski ("The Astronaut Farmer," "The Bad News Bears," television series "Fargo") will produce.
Miramax's Zanne Devine ("Easy A," "Mr. Holmes") and David Thwaites ("Black Swan," "What To Expect When You're Expecting"), Broad Green's Gabriel and Daniel Hammond, and Mark Waters and Jessica Tuchinsky will serve as executive producers.
Mark Waters has directed many box office comedy hits including "Freaky Friday" and "Mean Girls."
Miramax® will partner with Broad Green Pictures to co-finance and co-produce the sequel with Broad Green handling U.S. theatrical distribution during the 2016 holiday season.