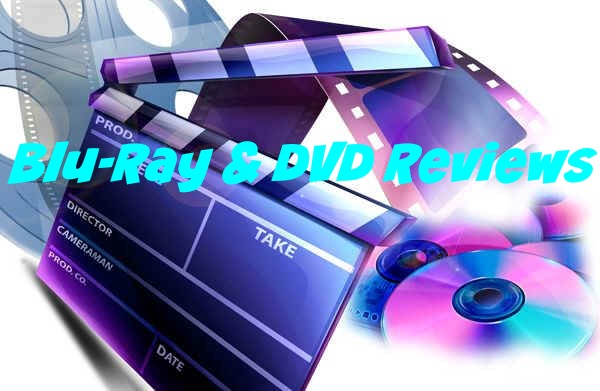 SALT LAKE CITY, Utah, April 19, 2016 (Gephardt Daily) — Several films are hitting Blu-ray and DVD today. Among them are "The Revenant," "Norm of the North," "The Lady in the Van" and "Fifty Shades of Black."
Norm of the North
Starring: Rob Schneider and Heather Graham (voices)
Rated PG
When a real estate development invades his Arctic home, a polar bear named Norm and his three lemming friends head to New York City, where Norm becomes the mascot of the corporation in an attempt to bring it down from the inside and protect his homeland.
"Norm of the North" is a competent kid-friendly animated story, but has familiar undertones to it. Borrowing from films like "Ice Age" and "Madagascar," "Norm of the North" offers nothing new.
The film sputters around a few sight gags and sour jokes, and ends up being a bland mess.
"Norm of the North" gets a C and is rated PG.
Fifty Shades of Black
Starring: Marlon Wayans and Kali Hawk
Rated R
An inexperienced college student meets a wealthy businessman whose sexual practices put a strain on their relationship.
I don't think anyone can find anything funny or redeeming in this send up of the film "Fifty Shades of Grey." The film is nothing more than crude, unsophisticated humor shotgunned at the audience in rapid fire.
"Fifty Shades of Black" gets a D and is rated R.
The Lady in the Van
Starring: Maggie Smith and Jim Broadbent
Rated PG-13
The Lady in the Van tells the true story of Alan Bennett's strained friendship with Miss Mary Shepherd, an eccentric homeless woman whom Bennett befriended in the 1970s before allowing her temporarily to park her Bedford van in the driveway of his Camden home. She stayed there for 15 years.
As the story develops, Bennett learns that Miss Shepherd is really Margaret Fairchild (died 1989), a former gifted pupil of the pianist Alfred Cortot. She had played Chopin in a promenade concert, tried to become a nun, was committed to an institution by her brother, escaped, had an accident when her van was hit by a motorcyclist for which she believed herself to blame, and thereafter lived in fear of arrest.
"The Lady in the Van" offers up wonderfully rich performances by both Maggie Smith and Jim Broadbent. Although the film is a bit predictable and uneven at times, "The Lady in the Van" is well worth watching.
It gets a B and is rated PG-13.
The Revenant
Starring: Leonardo DiCaprio and Tom Hardy
Rated R
Based on the true story of legendary frontiersman Hugh Glass, who sustains injuries from a brutal bear attack and is left for dead by his friend. Glass must utilize his survival skills to find a way back home while avoiding natives on their own hunt. Grief-stricken and fueled by vengeance, Glass treks through the wintry terrain to track down John Fitzgerald, the former confidant who betrayed and abandoned him.
"The Revenant" is a must-see film for its cinematography, story and superb acting in the film that brought home a Best Actor Oscar for Leonardo DiCaprio.
"The Revenant" gets an A and is rated R.