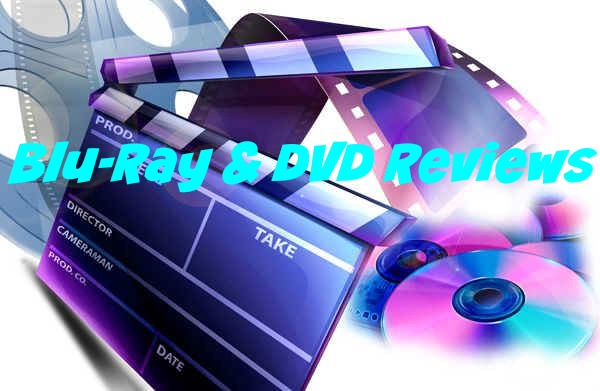 SALT LAKE CITY, June 21, 2016 (Gephardt Daily) — Three films are released for home viewing today.
Sacha Baron Cohen, Mark Strong, Isla Fisher and Rebel Wilson star in Sony Pictures' "The Brother's Grimsby."
The film opened in wide release on March 11 and earned just $3.2 million its opening weekend. The film went on to a total of $25.1 million worldwide in five weeks of release.
Also available on Blu-ray, DVD and digital copy is "My Big fat Greek Wedding 2," starring Nia Vardalos and John Corbett in the sequel to their 2002 film.
"My Big Fat Greek Wedding 2" opened in theaters on March 25 and took in $17.8 million its debut weekend.
The film ended its nine-week run with a global total of $88.9 million.
"Midnight Special" debuted in very selected theaters the weekend of March 18 and earned $190,100 initially.
The film was later released into 521 theaters taking home $3.7 million domestically and a global total of $6.2 million after its 10-week theatrical run.
The Reviews:
The Brothers Grimsby
Starring: Sacha Baron Cohen, Mark Strong, Isla Fisher and Rebel Wilson
Rated R
In the film, a new assignment from M.I. 6 forces a top spy to team up with his long-lost football hooligan brother.
If you are a fan of Sacha Baron Cohen movies, you know they are chock-full of gross and lowbrow comedy.
This one excels at it. Everything that tries to pass as humor in this film completely misses the mark and falls so flat you can serve them with butter and maple syrup.
Do everything in your power to avoid this movie.
It gets a D and is rated R.
My Big Fat Greek Wedding 2
Starring: Nia Vardalos and John Corbett
Rated PG-13
Toula and Ian's daughter Paris is growing up and ready to leave the house for college. Added to that is Toula's parents find out they were never officially married, so another wedding is in the works.
Mostly a rerun of the events of the first film, the sequel plods along very familiar territory and never takes us anywhere really new.
There is no shortage of Greek sayings, hand gestures and sarcasm.
"My Big Fat Greek Wedding 2" is a comedy that lacks effort and originality.
However that being said, I think audiences will take to the film like a familiar friend, making "My Big Fat Greek Wedding 2" the the most likable bad movie of the year.
The film gets a C and is rated PG-13.
Midnight Special
Starring: Joel Edgerton, Michael Shannon and Kirsten Dunst
Rated PG-13
A father and son go on the run, pursued by the government and a cult drawn to the child's special powers.
Although beautifully filmed and wonderfully acted, "Midnight Special" is one of those film where you as a viewer are trapped in a weird space. You're intrigued by the performances and the camerawork so much that you hope the film will get better by the end.
It doesn't.
The disintegrates rapidly into a cinematic blender mixing together elements of E.T., Close Encounters, The Day the Earth Stood Still and Starman into a big but watchable mess.
The film is confusingly both good and bad at the same time. It all evens out to a C. The film is rated PG-13.