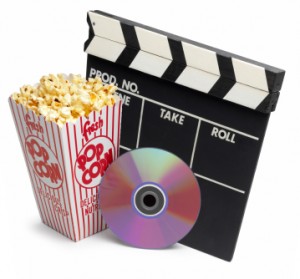 SALT LAKE CITY, Utah, March 1, 2016 (Gephardt Daily) — Four major releases are hitting home video today.
"Creed" stars Michael B. Jordan and Sylvester Stallone. In "Legends," Tom Hardy doing double duty as the notorious Kray brothers. "The Room" earned Brie Larson a Best Actress Oscar, and "The Danish Girl" garnered a Best Supporting Oscar for Alicia Vikander.
Also released today are "Youth," starring Michael Caine, and "The Night Before," A holiday comedy from Seth Rogen and Joseph Gordon-Levitt.
"Creed"
Starring: Sylvester Stallone and Michael B. Jordan
Rated PG-13
Adonis Johnson is the son of the famous boxing champion Apollo Creed, who died in a boxing match in Rocky IV. Adonis wasn't born before his fathers death and wants to follow his father's footsteps in boxing.
He seeks out former heavyweight boxing champion and friend his father's, Rocky Balboa, who is now in retirement. This might be the opportunity Rocky needs to overcome his personal demons while helping Adonis follow in Apollo's footsteps.
Simply put "Creed," is one of the best films of the year. It successfully reboots the "Rocky" franchise and gives the series more relevance with today's millennials. The story is solid, believable and heartfelt as two athletes, one rising and one descending, come together.
Michael B. Jordan, who was last seen as Johnny Storm in the re-boot of "Fantastic Four, does an impeccable job as Adonis Creed, who is trying to get away from his father's shadow, and slowly begins to realize the power of embracing who he is.
But it is Sylvester Stallone who breathes life into this film. "Rocky" was slowly becoming a parody of itself, but director Ryan Coogler pushed passed all the caricatures and gave us a Rocky beaten, but not broken.
In the end, "Creed" is one of the most inspiring and best films of the year.
It gets an A and is rated PG-13.
"Legend"
Starring: Tom Hardy
Rated R
The film tells the story of the identical twin gangsters Reggie and Ronnie Kray, two of the most notorious criminals in British history, and their organized crime empire in the East End of London during the 1960s.
With all the elements of a top-notch crime thriller and Tom Hardy giving one of the best performances of his career, "Legend" raises the bar for crime films.
It gets a B and is rated R.
"Room"
Starring: Brie Larson
Rated R
An Academy Award went to Brie Larson for her portrayal of a woman stuck in a tiny, windowless room with her young son.
The beauty of "Room" is the universal theme it holds. I can count on one hand the films that touched me profoundly. At times "Room" is heartbreaking and then joyful. It carries a powerful mixed bag of emotions, and if you're willing to take the journey you will be richly rewarded.
It must be experienced.
"Room" deserves an A and is rated R.
"The Danish Girl"
Starring: Eddie Redmayne and Alicia Vikander
Rated R
The film focuses on a fictitious love story loosely inspired by the lives of Danish artists Lili Elbe and Gerda Wegener. Lili and Gerda's marriage and work evolve as they navigate Lili's groundbreaking journey as a transgender pioneer.
Director Tom Hooper handles the subject matter with great reverence and allows a looseness to the film. And although the film needed kid gloves, the script was uneven.
Eddie Redmayne, who plays Einar Wegener/Lili, turned in a thoughtful yet slightly distant performance as a man who becomes tormented with the idea of becoming a woman. But it is Oscar-winner Alicia Vikander, as Gerda Wegener, Einar's wife, who connects with the audience.
"The Danish Girl" is well-acted but in the end, a film that is simply out of reach.
It gets a B and is rated R.