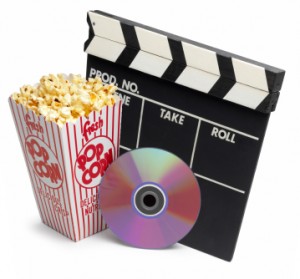 SALT LAKE CITY, Utah, Feb. 16, 2016 (Gephardt Daily) — Four "real life" films hit home screens today.
"Trumbo," which stars Bryan Cranston, is an intelligent and well-acted film that flew way below radar when it opened last year. Also released for home viewing is "Steve Jobs," the biopic following the life of Apple's founder.
Newly released is "Black Mass," starring Johnny Depp as real life gangster James "Whitey" Bulger, and "The 33," which focuses on the 33 Chilean miners who were trapped in a collapsed mine for 69 days.
"Black Mass"
Starring Johnny Depp. Joel Edgerton and Benedict Cumberbatch
Rated R
"Black Mass" is the story of John Connolly and James "Whitey" Bulger, who grew up together on the streets of South Boston.
Decades later, in the late 1970s, the two would meet again. By then, Connolly was a major figure in the FBI's Boston office and Whitey had become godfather of the Irish Mob.
Connolly uses his friendship with Bulger to infiltrate the inner workings of the mob in Boston, while keeping Bulger immune from any fallout, effectively giving Bulger a free pass to commit crimes without prosecution.
Also in the cast is Benedict Cumberbatch as Bulger's brother, a U.S. senator who steps in and out of a few scenes, offering advice and distancing himself from his brother's activities.
Although the acting in the film is quite good ─ Johnny Depp is ferocious as "Whitey" Bulger with Joel Edgerton equally on point as John Connolly ─ I think the script needed better attention.
If you're a fan of "mob" movies, this one isn't quite up to par. I was looking for something deeper and more filling. "Black Mass" held its story at arm's length, never giving a real feel for either character.
What should have been another "Godfather" couldn't hold a candle to an episode of "The Sopranos."
So despite some great acting, "Black Mass" ends up so very less-than-average.
It gets a C- and is rated R.
"Steve Jobs"
Starring Michael Fassbender and Seth Rogen
Rated R
Set backstage at three iconic product launches and ending in 1998 with the unveiling of the iMac, the film takes us behind the scenes of the digital revolution to paint a portrait of the man at its epicenter.
The film is brilliantly directed and acted. Michael Fassbender shows off a meticulous attention to detail and nuance in his performance. His portrayal of Steve Jobs is nothing short of Oscar-worthy.
Counterbalancing him is Seth Rogen as Steve Wozniak. Rogen offers up the best performance of his career. The moments the two share on screen are electrifying and passionate.
"Steve Jobs" is as good as a film gets. It deserves an A and is rated R.
"The 33"
Starring: Antonio Banderas and Lou Diamond Phillips
Rated PG-13
Based on the real life event, when a gold and copper mine collapses, it traps 33 Chilean miners underground for 69 days.
Although a bit long in its storytelling, the film manages to engage the viewer with its humanity. "The 33" is a well-paced, well-acted character study about survival against the odds.
And we humans love a story about beating the odds.
Antonio Banderas plays Mario Sepulveda, a veteran miner who has seen it all. Banderas puts in a strong performance as a man who, when faced with impossible odds, just will not give up.
"The 33" is the ultimate underdog story, and even though we know the outcome, it does have an edge-of-your-seat factor to it.
The film deserves a B+ and is rated PG-13.
Trumbo
Starring: Bryan Cranston and Diane Lane
Rated R
Dalton Trumbo was Hollywood's top screenwriter, until he and other artists were jailed and blacklisted for their political beliefs.
The film was one of my favorites of 2015, and made my top 10 list. If you missed it in the theater, then take it home and watch it. It is simply one of the best written, best acted and best directed films of last year.
Bryan Cranston is amazing in the title role, as is his supporting cast.
Trumbo gets an A and is rated R.