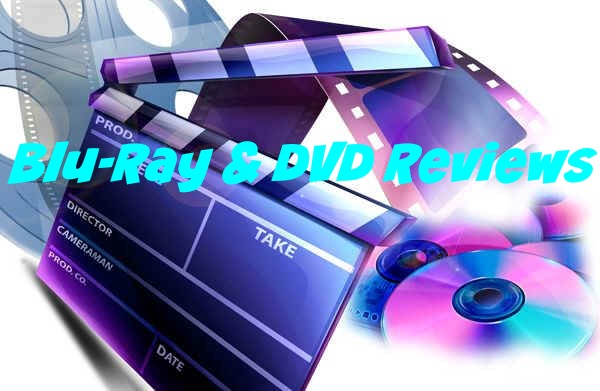 SALT LAKE CITY, July 12, 2016 (Gephardt Daily) — Three films are being released for home viewing.
"Miracles From Heaven" debuted March 18 and was in theaters for 19 weeks, tallying a domestic total of $61.6 million for the Jennifer Garner faith-based film. "Miracles From Heaven" pulled in $73.5 million worldwide, according to Box Office Mojo.
"Green Room" opened to only three theaters April 15 and then expanded to 777 theaters across the USA. The film, starring Patrick Stewart, took in a grand total of just $3.2 million in its 14-weeks of release.
The production company, A24, should have had more faith in the film as it scored a 91 percent on Rotten Tomatoes with an A+ audience score.
"The Divergent Series: Allegiant" opened March 18 and pulled in $66.1 million from U.S. ticket sales, with a $179.2 million global take in its 12-weeks in theaters.
"Miracles from Heaven"
Starring: Jennifer Garner and Queen Latifah
Rated PG
"Miracles from Heaven" is based on the incredible true story of the Beam family. When Christy (Jennifer Garner) discovers her 10-year-old daughter Anna (Kylie Rogers) has a rare, incurable disease, she becomes a ferocious advocate for her daughter's healing as she searches for a solution.
After Anna has a freak accident, an extraordinary miracle unfolds in the wake of her dramatic rescue that leaves medical specialists mystified, her family restored and their community inspired.
Going into the theater, I thought it would probably be the usual formulaic Christian film that most of us have seen over and over again. And indeed, it does have that manipulative feel most faith-based films seem to convey. The sad moments are heart-tugging and the happy moments are joyous, as the film overreaches for audience involvement.
But then somewhere in the performances by Garner, Martin Henderson and Rogers, the film finds itself and its audience.
And in the end, I have to admit, there's nothing wrong with a film being manipulative, as long as it's honest about it. "Miracles from Heaven" is an honest, feel-good, values film aimed at the family friendly movie crowd.
It gets a B and is rated PG.
"The Green Room"
Starring Patrick Stewart, Anton Yelchin and Imogen Poots
Rated R
Band members who get a gig in a very secluded and eerie part of Virginia stumble onto a horrific act of violence. Because they are the only witnesses, they become the targets of a terrifying gang of Neo-Nazis which wants to eliminate all evidence.
"The Green Room" is a full-bodied examination of terror and desperation. As the danger keeps escalating, the hunted are pushed to the breaking point as the story slowly and deftly comes to a boil.
As much as the young victims are likened to caged animals, it is Patrick Stewart's character that remains cold, unfeeling and calculatingly clam. It is that juxtaposition that makes this movie the powerful unrelenting experience it is.
"The Green Room" is everything a true horror/thriller should be, without missing a beat.
It gets an A and is rated R.
"The Divergent Series: Allegiant"
Starring: Shailene Woodley, Theo James, Octavia Spencer and Naomi Watts
Rated PG-13
Following the events in the previous chapter, "Insurgent," Tris must escape with Four and go beyond the wall surrounding Chicago as civil war begins to brew.
"Allegiant" is the interim movie that sets up the final chapter "Ascendant," which will be released in June next year. The film takes the audience beyond the wall and introduces the puppet masters who have been pulling the strings and manipulating the residents of Chicago.
Most of the plot is pretty gripping, the action is on point and there are new twists in the relationships between the characters.
The film does its job and hits all the right notes to make the audience hungry for the final chapter in the series.
"Allegiant" gets a B and is rated PG-13.